BREAKING: Conor McGregor vs Dustin Poirier Trilogy Expected To Headline UFC 264
Published 03/29/2021, 11:00 AM EDT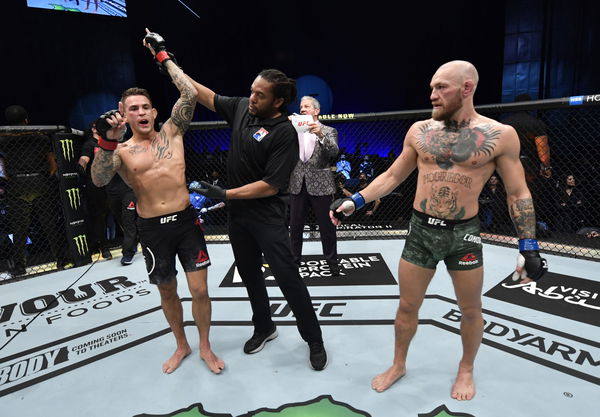 ---
---
Conor McGregor and Dustin Poirier will be heading back inside the Octagon to finish their rivalry in 2021. While the first bout took place 7 years in the past, the last bout took place barely 2 months ago in January.
ADVERTISEMENT
Article continues below this ad
McGregor won the first bout before Poirier handed Conor his first-ever loss by KO/TKO at UFC 257. One of the most reputed journalists in MMA, Ariel Helwani broke the story for ESPN. He mentioned that the fight has not been finalized yet, but all three parties are looking to have the bout signed this week.
There shouldn't be any major hurdles in setting this fight up. After the first fight, both fighters will definitely be aware of their value in this fight.
ADVERTISEMENT
Article continues below this ad
It is always in the UFC's interest to put Conor McGregor in meaningful and high-profile bouts, so if he wants a fight, it will happen. Poirier passed on a title opportunity for this third bout, so it seems unlikely that this bout can fall through anytime soon.
Conor McGregor vs Dustin Poirier III: Who wins this rivalry?
Dustin Poirier won his battle this year quite decisively, but one can never count Conor McGregor out. He won the first round against Poirier, proving he is still a dangerous competitor.
However, Poirier's excellent gameplan was what ended up being Conor's downfall. But after that experience, McGregor will know how to adjust to whatever Poirier is throwing at him.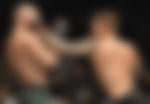 The last time McGregor took a quick rematch after losing a fight decisively was against Nate Diaz in 2016. Despite being tapped out in the first fight, McGregor bounced back to win a close decision in their second fight just a few months down the line. The same result may be expected by many this time around.
ADVERTISEMENT
Article continues below this ad
However, Dustin Poirier is no joke. Under most circumstances, he would be the first pick in the UFC Lightweight title. However, he has passed that opportunity up to butt heads with Conor yet again to close that chapter of his career once and for all.
That speaks volumes about his confidence, and with his body of work over the last few years, the odds on this fight should lean towards Poirier.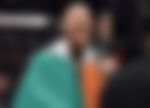 ADVERTISEMENT
Article continues below this ad