BREAKING: Conor McGregor vs Dustin Poirier Trilogy Will Take Place- Dana White Provides an Update
Published 03/05/2021, 12:34 PM EST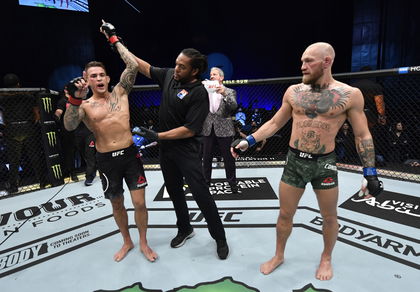 ---
---
Conor McGregor and Dustin Poirier seem to be headed towards another inevitable rematch. After almost 7 years between their first two encounters, the UFC are looking to make the third fight happen less than six months from their prior fight. While many purists argue that Poirier should be in a title fight next, this is a very exciting fight.
ADVERTISEMENT
Article continues below this ad
Considering the numbers the second fight did, there will be a lot of appeal in watching Conor trying to end the rivalry. After his quick turnaround against Nate Diaz in 2016 resulted in a rematch win, Conor will be hoping for the same result here. Dana White confirmed that the pair will be meeting over Summer 2021.
ADVERTISEMENT
Article continues below this ad
It seemed like Poirier figured Conor out at UFC 257. It was quite a systematic performance by Poirier. Dustin may have lost the first round of that fight, but he seemed very prepared for that bout. Now that a lot of the questions about how they matchup after 7 years answered, how different is the trilogy fight?
Conor McGregor: vs Dustin Poirier: Who wins the trilogy?
ADVERTISEMENT
Article continues below this ad
There is a big difference between Conor McGregor losing and facing Nate vs what is happening now with Poirier. Conor was TKOd by Poirier and fighters are more cautious coming off a KO loss. That was the first TKO loss of Conor's career as well, so it is very intriguing to see these two face-off so quickly after their first bout.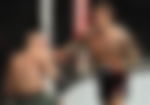 The only real question to be asked is- what has changed? Can McGregor overhaul his fighting style in just a few months? Will Poirier have a major fall from the top? The situations are not that different from their fight in January. The main difference is that now the fighters know who holds the immediate upper-hand.
ADVERTISEMENT
Article continues below this ad
Conor may play the role of a braggadocious champion, but he is at his best when he is the underdog. He walked into the second fight with a world of expectations on his shoulders and crumbled. With the gaze being more on Poirier's bid for the championship, Conor could thrive in being counted out. However, Dustin Poirier is one of the most level-headed fighters in the UFC and will probably repeat his win this summer.