BREAKING: Dana White To Announce Khabib Nurmagomedov Decision During Broadcast of Max Holloway vs Calvin Kattar
Published 01/16/2021, 9:10 AM EST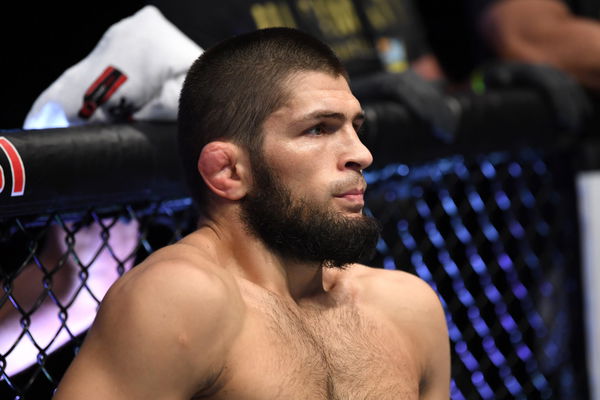 ---
---
Khabib Nurmagomedov may either be one step closer to returning to the Octagon, 0r he may be another step further away from it. These are details that only he and Dana White know about right now.
ADVERTISEMENT
Article continues below this ad
The UFC has been promoting the meeting between Khabib and Dana that took place yesterday. The meeting was with regards to Khabib's future and whether he will return to defend his Lightweight Championship. Conor McGregor will fight Dustin Poirier next week in a match with major title implications.
Dana White will be revealing the details of the conversation with Khabib on the Max Holloway vs Calvin Kattar card tonight.
ADVERTISEMENT
Article continues below this ad
Even though this seems to have become a marketing gimmick for the UFC, this decision is of massive weight. This meeting will answer the biggest question-  whether Khabib will return or not. If he doesn't, the UFC are free to move on and crown the winner of Poirier-McGregor as champion. But if he does…
Khabib Nurmagomedov: What will he achieve by returning?
ADVERTISEMENT
Article continues below this ad
Khabib Nurmagomedov will return for one reason, and that is to solidify his legacy. His father, who's passing forced the early retirement, always wanted to see Khabib go 30-0. Considering that the Justin Gaethje win left him at 29-0, there is a major incentive to get this last fight done.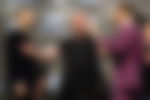 Another reason to return would be another massive paycheck to fight. Khabib makes almost Conor amounts of money in the UFC, netting well over a few million in each of his last two fights. A rematch with Conor is feasibly the biggest selling fight the UFC can make. Outside that, there would be a lot of hype for a possible Georges St-Pierre fight.
ADVERTISEMENT
Article continues below this ad
If Khabib stays retired, the UFC Lightweight division will get clarity. Conor and Poirier can either fight for the vacated title, or the winner can book a title fight against whoever is the other top challenger. This meeting will resolve a lot of issues in the division, so it will be a massive announcement.