BREAKING: Darren Till Announces Big News- Will Change Weight Divisions
Published 12/01/2020, 12:20 PM EST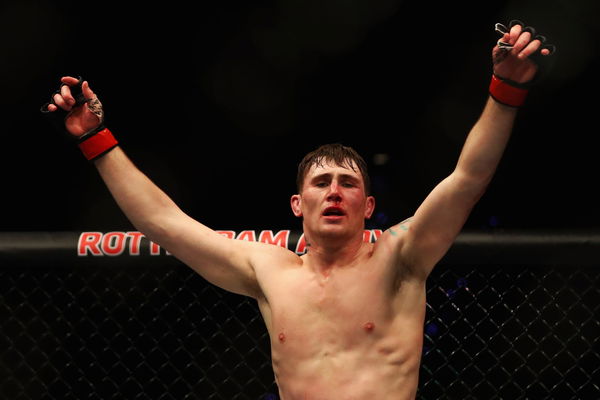 ---
---
Darren Till is one of the more high-profile fighters on the UFC roster. It wasn't that far back that Till was being promoted as the next big fighter at Welterweight.
ADVERTISEMENT
Article continues below this ad
He was pushed to a title fight against Tyron Woodley, which he would go on to lose. After being brutally knocked by Jorge Masvidal, Till announced a move up to Middleweight.
Till has had two fights at Middleweight. The first was a win over Kelvin Gastelum, and the other was a loss at the hand of Robert Whittaker. Till was supposed to fight Jack Hermansson this month, but the fight was called off.
ADVERTISEMENT
Article continues below this ad
It doesn't look like the fight will be rebooked anytime soon as Till has officially announced another weight change.
https://www.instagram.com/p/CIQdRofBb4n/
Till will be moving to the Light Heavyweight division, which will have more opportunities at the top of the ranking. Till was abnormally large to be fighting at Welterweight, with Middleweight looking like a more natural fit.
Evidently, the Scouser is having a hard time maintaining the 185 weight limit, so he will be moving to the 205 division.
Will another division change help Darren Till grow?
Darren Till seems to have stagnated since his title fight against Woodley. He looked good against Masvidal until that knockout blow landed.
His fight with Gastelum wasn't anything special, but it was good to see him handle a former MW title contender the way he did. The Whittaker fight exposed Till a little, even though he did perform well against him.
ADVERTISEMENT
Article continues below this ad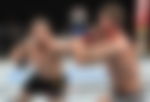 We have seen Middleweights move up to Light Heavyweight and taste success before; Anthony Smith and Thiago Santos are a testament to the same.
Whether Till will be as effective against much larger opponents who may carry more power than Till, is a question that can only be answered when Till steps into the octagon at 205.
ADVERTISEMENT
Article continues below this ad
As for his light heavyweight debut, Anthony Smith may be the right move. Smith arrested a downward spiral with an impressive win over Devin Clark. The fight will make sense for both fighters, and may just be the way to go. This is exciting for the division and Till. Hopefully, he excels after this change.