'Broken Mediocre Fighter'- Colby Covington Goes on a Ruthless Rant about Jorge Masvidal
Published 12/23/2020, 10:57 AM EST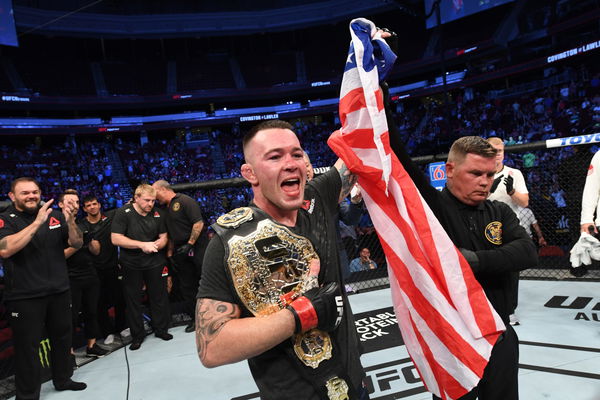 Colby Covington and Jorge Masvidal, who are famous for their dislike of each other, will presumably be each other's next opponents. However, the fight has been taking a while to materialize. Covington has commented on it, while cutting a wrestling-style heel promo about Masvidal.
"I've wanted the fight since day one. Everybody knows that. Dana White knows that I was on board ever since I finished Woodley. And we're talking about a Tyron Woodley who's levels above Street Judas Masvidal. He's accomplished way more, and he won a real-world title."
ADVERTISEMENT
Article continues below this ad
"Where is he at now? He's nowhere to be found. Now he's gonna get paid seven figures. He's gonna get paid all this money to go fight in an Octagon, and now he's gonna have someone who could pay his hospital bills in the UFC.
"He's the so-called BMF. I don't even know what that means, all it means is broken mediocre fighter. The guy is a joke, he's got doubles digit losses, he's a complete bomb. There's a reason he doesn't wanna fight me. He doesn't wanna get embarrassed in front of the whole world, so he's in hiding right now."
ADVERTISEMENT
Article continues below this ad
Colby Covington vs Jorge Masvidal in 2021?
It would be silly if these two don't meet in a cage. While obviously there is real-life animosity which makes the booking harder, this is a massive money fight for both men. Colby even mentioned a possible seven-figure payday for this fight, which is very believable.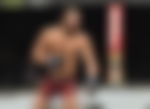 Masvidal can fight anyone and get paid a lot. But Colby Covington is different. The reason Masvidal vs Ben Askren was so captivating was because of the real animosity between them. If that was at level 5, Colby vs Jorge would be off the charts.
ADVERTISEMENT
Article continues below this ad
The fight also makes perfect sense from a logical matchmaking perspective. While champion Kamaru Usman is busy with Gilbert Burns, Masvidal and Covington are natural opponents. The other top-five ranked Welterweight is Leon Edwards, who will face Khamzat Chimaev. This fight is perfect, and hopefully, it can be confirmed soon.