'Brother, But Be Careful'- Khabib Nurmagomedov Confronts A Henry Cejudo Fan
Published 06/24/2021, 2:38 PM EDT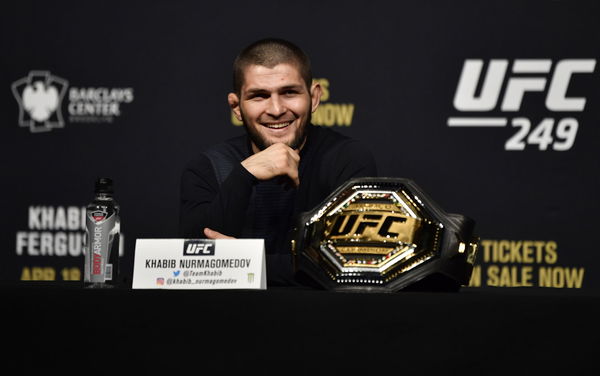 ---
---
Former UFC lightweight champion Khabib Nurmagomedov has sent a hilarious warning to former dual division champion Henry Cejudo on behalf of Hasbulla Magomedov.
ADVERTISEMENT
Article continues below this ad
Cejudo and Hasbulla (aka Mini Khabib) have been trading shots over social media ever since the latter has featured in a video asking to fight the former Olympian.
ADVERTISEMENT
Article continues below this ad
The highlighted video featured Asxab Tamaev, an MMA fighter along with Hasbulla. The former asked 'mini Khabib' to choose a fighter for a match that included Conor McGregor, Logan Paul, and Cejudo.
Hasbulla had hilariously trolled McGregor for talking too much and termed Cejudo as a perfect match. Cejudo, though, responded to Hasbulla ferociously.
For the unknowns, Hasbulla is an 18-year-old TikTok star from Dagestan. He has childlike characteristics because of his height, weight, and voice. He is also a close pal of the real Khabib, 'The Eagle'. The latter has repeatedly chipped in to support 'Mini Khabib' in his social media banter with Cejudo.
In a recent act of support for the 18-year-old TikToker, Khabib warned one of Cejudo's fans and said "Brother but be careful Hasbulla gonna kill you", adding more to their chapter. The fan was spotted wearing a Cejudo shirt.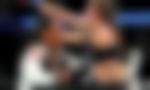 Khabib Nurmagomedov reacts to Logan Paul vs Floyd Mayweather fight
Khabib retired as the undisputed lightweight champion. He defeated 'The Highlight' Justin Gaethje at UFC 254 via submission and announced afterwards that it was his last fight.
Although retired now, Khabib still grabs the spotlight because of his constant presence around combat sports. Whether it's about opening his own MMA production or giving his views on fighters in interviews, he still catches eyeballs around the world.
In a recent interview, he talked about the fight that recently happened between Logan Paul and Mayweather.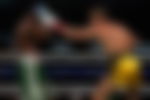 "What's there to say? They came out, made money. It's purely business," Nurmagomedov said (as per The Sun). "There was no competitive aspect to it. Old Mayweather came out. They sparred and made money. What else is there to say? How do I feel about it? The guys decided to make money."
"Should I tell them to not make money and not to fight? They came out, put on a show and earned what – tens of millions."
ADVERTISEMENT
Article continues below this ad
However, Nurmagomedov didn't rule it out the possibility of doing something similar when asked. "I have no interest in doing something like that yet."
As per reports, Khabib was offered $100 million to fight Mayweather last year. But the Dagestani mauler denied the fight. If that amount doesn't entice 'The Eagle', then it's safe to say he won't be returning ever to the octagon.
What did you make of Khabib's warning to Cejudo?
ADVERTISEMENT
Article continues below this ad
WATCH THIS STORY: 5 interesting facts about UFC you didn't know