'Bruce Lee Things'- Israel Adesanya Promises A Striking Classic At UFC 259
Published 03/06/2021, 12:30 PM EST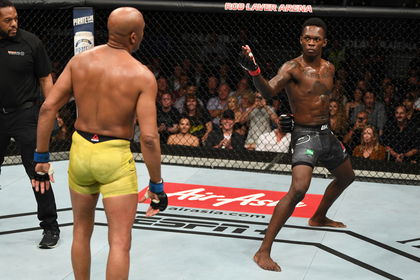 ---
---
Israel Adesanya is one of the most gifted strikers in the UFC today. He has proven it with every fight that his striking is unparalleled. He knocked out Robert Whittaker with ease, one of the most feared strikers in the division. Paulo Costa was said to have been packing dynamite in his hands. However, Izzy was the one to knock him out when they met last September.
ADVERTISEMENT
Article continues below this ad
Izzy is the closest thing we have seen to a striker resembling Anderson Silva's unorthodox style. However, it seems like Izzy is looking to use the techniques of another one of his influences at UFC 259. That influence is Bruce Lee.
ADVERTISEMENT
Article continues below this ad
"We didn't really do anything because it's a specific weight class. We gotta do this, that, blah blah, bring guys in, we already have big dudes at the gym. This is martial arts, this is skill vs skill. The last fight was for the casuals, this is for the purists because this is a bad dude. I wanna showcase some Bruce Lee things."
Israel Adesanya: Ready to put on a striking masterclass once again?
ADVERTISEMENT
Article continues below this ad
We have already spoken about how Israel Adesanya knocked out Robert Whittaker and Paulo Costa. However, the way of victory was different in both fights. Against Robbo, Izzy kept the pace up and kept tagging the then champion whenever he saw an opportunity. The shot that got Robbo to fall wasn't especially strong, but just a final blow on a night's worth of damage.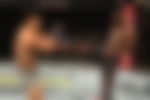 The Costa win was a little more impressive. Izzy did not allow himself to be hit by the Brazilian, who packs genuine one-punch KO power. Costa struggled to find the target all night as Izzy chopped him down. Eventually, he fell into the same trap like all of Izzy's opponents and was knocked out.
ADVERTISEMENT
Article continues below this ad
While Bruce Lee's techniques may not be effective inside the Octagon, whatever Izzy has been doing is effective in itself. If he can stick to the gameplan that helped him get two of the biggest wins of his career, he should be able to get past Jan Blachowicz tonight.