'B*tches Will Be B*tches'- Jake Paul Rips Into Jorge Masvidal for Supporting Tyron Woodley Over Him
Published 08/26/2021, 12:21 PM EDT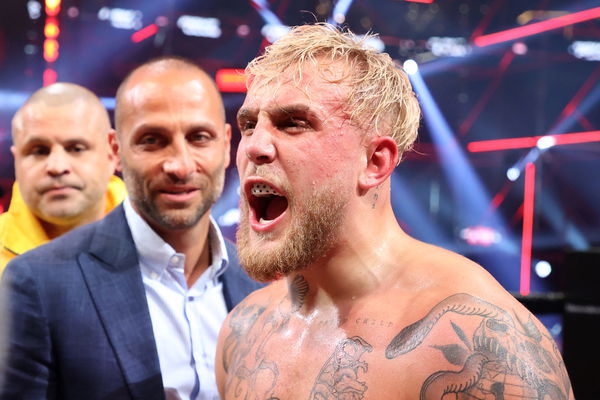 ---
---
YouTuber turned boxer Jake Paul trashed UFC welterweight elite Jorge Masvidal for favoring former UFC welterweight champion, Tyron Woodley over him. Jake, who will face Woodley this weekend, recently appeared in a media interaction prior to his fight.
ADVERTISEMENT
Article continues below this ad
Prior to his fight against Askren in April this year, Paul had spent some time training with Masvidal. The latter is the same man who knocked out Askren in a record-breaking 5 second KO win at UFC 239. Jake certainly didn't entertain the fact that Masvidal is siding with Woodley after claiming friendship with him.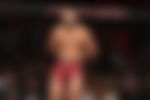 "I wasn't surprised by Masvidal. He has the same managers as Woodley and the guy's kind of an airhead," Jake told reporters. "Let's be honest, Masvidal is not smart. Does anyone listen to a Masvidal interview and go, 'Wow, that guy is an intellectual and he's a smart guy, and the way he talks, he's very well spoken.'" (via MMA Fighting)
ADVERTISEMENT
Article continues below this ad
Jake further terms Masvidal as a street-fighting gangster who got knocked out in his last fight. He also believes that Masvidal has lost a couple of brain cells. 'The Troubled Child' wants to have a clear relationship with him. Either he wants him to be a friend or remain a foe.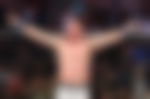 "Hoes will be hoes. Bitches will be bitches. If you want to switch up and act like that one moment, he's my friend, texting me saying, 'Let's train, let's do a video together. You come to my bakery down the street, I want to do a little thing with you'… that's now how I was raised. Not here in Ohio," Paul said.
Jake Paul can silence critics with a win over Woodley
For all the talks about his knockout wins over his 3 former opponents, there is an argument that Paul is yet to face a genuine prizefighter. His three wins have come against the likes of a YouTuber, an ex-NBA player, and a former MMA fighter. The latter was already past his prime. So, many fans and critics have targeted him over the same.
ADVERTISEMENT
Article continues below this ad
A match against Woodley, however, can't be considered in the same category as above. 'The Chosen One' is far more superior in striking than all those three. Fight fans know him for his imperial striking through his tenure in UFC.
WATCH THIS STORY: 5 interesting facts about UFC you probably didn't know about
ADVERTISEMENT
Article continues below this ad
So, a win here for Jake can bring more credibility to his growing boxing career. Not only the win would bolster his chances of being counted amongst the top fighters, but he can also gain the trust of many fans and pundits alike.
What did you make of Jake's comments on Masvidal?