'Burning My Nikes'- Jon Jones Furious at Nike After Alleged Involvement in Lil Nas X 'Satan' Shoe
Published 03/30/2021, 12:13 PM EDT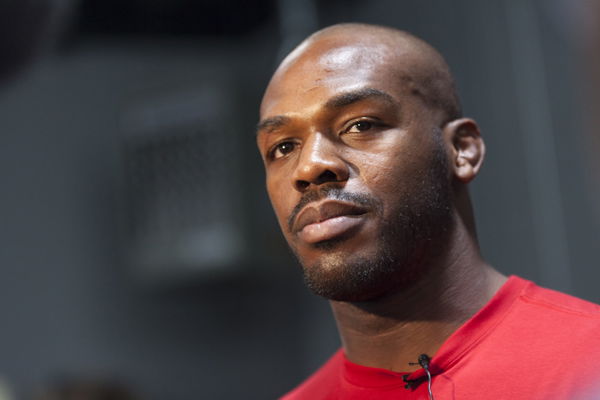 ---
---
Following Jon Jones on Twitter means having a feed full of his thoughts and musings. While he usually talks about about his profession as an MMA fighter, sometimes he tends to venture out.
ADVERTISEMENT
Article continues below this ad
He has recently did that by having a very aggressive and animated reaction to Nike being involved in the making of a shoe.
That particular shoe was made by rapper Lil Nas X to complement the release of his song '(Montero) Say My Name'. The song has sparked controversy for showing Satan in compromising situations with the rapper.
ADVERTISEMENT
Article continues below this ad
Along with the song, Nas X released a shoe that contained human blood in it. The Satanic imagery and the blood being there has clearly gotten a reaction out of Jon Jones.
Tomorrow morning I'm going to burn all my Nike shoes, you will never catch me in that shit again

— BONY (@JonnyBones) March 30, 2021
However, Jones soon seemed to realize that Nike is not responsible for this shoe. In fact, Nike has gone out of their way to make sure they aren't attached to this by taking this issue to court. The shoe has a mirrored version of the Nike swish, and this is now expected to become a protracted court battle.
Jon Jones is a devout Christian. Considering how Lil Nas X's music video has sparked outrage in religious communities, it isn't surprising to see Jones chime in as well.
However, he didn't speak about the song but expressed anger at the shoe.
OK, now I'm seeing there is a lawsuit. Glad to know Nike isn't behind this bullshit.

— BONY (@JonnyBones) March 30, 2021
Jon Jones: When will he be returning to the cage?
ADVERTISEMENT
Article continues below this ad
Most UFC fans are counting the days until Jones returns to the cage. The former champion has spent almost 2 years out after beating Dominick Reyes in his last bout at UFC 257. However, Jones has been focusing on a move up to Heavyweight. But it seems even that may be in jeopardy.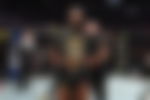 Jones returning for anything less than a title shot wouldn't make sense. However, it doesn't seem like the UFC are willing to break the bank to make Jones fight Francis Ngannou for Ngannou's first title defense. The negotiations for this fight will be long and arduous, so let's not expect any sweeping fight announcements anytime soon.
ADVERTISEMENT
Article continues below this ad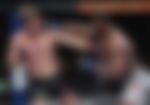 Trending Stories