'Called the Cops'- Michael Bisping Reveals Hilarious Story of Former UFC Heavyweight Champion Throwing a Boomerang at Colby Covington
Published 03/16/2021, 11:50 AM EDT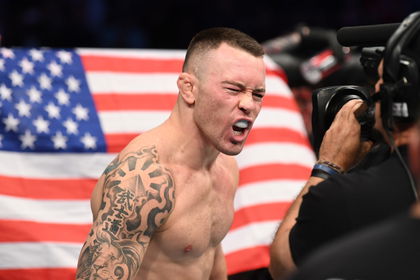 ---
---
Colby Covington is a tough man. One cannot be an elite UFC fighter without being tough. We have seen his toughness inside the cage, but he does seem to overly flaunt it.
ADVERTISEMENT
Article continues below this ad
From his brash call-outs to threatening to beat people up outside the cage, Covington has built the image of a tough dude outside the cage as well.
However, Michael Bisping revealed a hilarious story of Colby calling the cops on Fabricio Werdum. the reason? Werdum flung a boomerang at him. While he did delve very deep into the details, he and his podcast co-hosts almost fell out of their chairs while recalling the story.
ADVERTISEMENT
Article continues below this ad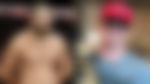 "When fucking Fabricio Werdum threw a boomerang at him, he went to the cops… Strange story, I'm walking down the Opera House and there's Fabricio Werdum. You know?
"The heavyweight champion of the f**ing UFC and he's throwing a f**ing boomerang. It does sound like a made-up story. And that too to a 170-pound fighter."
Colby Covington: Is his social media personality authentic to who he is?
Colby Covington is a great fighter and many people say he is a good guy. However, he does have a very controversial social media personality.
Covington was on the verge of being cut from the UFC when he adopted his current gimmick, and it is one that many consider wildly entertaining. It has been very effective in generating interest around him.
ADVERTISEMENT
Article continues below this ad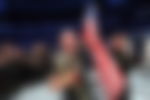 Despite losing to Kamaru Usman in late-2019, Covington doesn't seem to have lost much of his momentum. His association with people like former President Donald Trump has also shown how effective his personality had become. But is it fair to say that what we see on the screen is different from the man behind it?
While surely he isn't the exact same person, most of the ideals could be similar. If they aren't, Covington is a fantastic actor. But when it comes to being ticked off by the man that ended Fedor Emelianenko's win-streak?
ADVERTISEMENT
Article continues below this ad
It is best to have some other people handle it rather than yourself. But calling the police does seem like overkill.