Carla Esparza Mocks Yan Xiaonan on Social Media After Their Fight
Published 05/24/2021, 1:00 PM EDT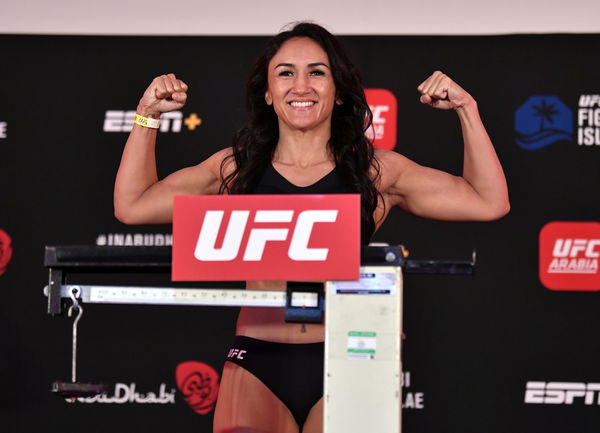 Former UFC strawweight champion Carla Esparza dominated Yan Xiaonan en route to her victory at UFC Vegas 27. She secured a second-round TKO win that extended her winning streak to 5 matches.
ADVERTISEMENT
Article continues below this ad
'Cookie Monster' took to Twitter and uploaded a picture of her with bloodstains all over her body and shirt. She added a note to the photo that indirectly referred to Xiaonan. "Definitely one of my bloodiest fights! Just happy it wasn't mine this time lol," she wrote.
ADVERTISEMENT
Article continues below this ad
The co-main event saw Esparza taking initial control of the match. She had an early successful takedown attempt on Yan. The American then steadied her position over Yan and landed some enormous blows to burst her forehead open. The heavy ground and pound ensured Esparza ended the round on top.
The second round followed the same procedure as she attempted a takedown and was successful. The former champ then mounted herself in a crucifix position to close all the escape attempts from Yan.
She then threw a barrage of punches to completely dismantle the bloodied and bruised Yan. The referee had seen enough and called for the match to end.
This dominant victory will surely be right at the top of her list of wins. She has definitely inched closer to a shot at the title in the wake of such a dominating performance.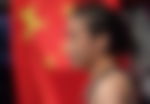 Has Carla Esparza done enough to deserve a title fight next?
Esparza (18-6) has now picked up 5 wins on the trot. If we take a brief look at those wins, her last 3 wins have come against some of the best names in the division.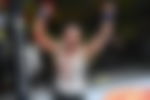 Prior to her win against Yan, she had dominated Marina Rodriguez and won via split decision at UFC on ESPN 14 last year in July. Just 2 months prior to that, she got the victory over Michelle Waterson at UFC 249 via a split decision.
ADVERTISEMENT
Article continues below this ad
It's also a point to be considered that Esparza had defeated the current champion Rose Namajunas for the inaugural belt in 2014. So there's every possibility that the latter could defend her belt against her former rival next.
Of course, Weili Zhang would want an immediate rematch, too. It all depends now on how UFC want to go ahead with this. What did you make of Esparza's recent tweet?
ADVERTISEMENT
Article continues below this ad