Chael Sonnen Says Even a 500 Pound Guy Could Not Have Taken Jorge Masvidal's Knee to the Face
Published 04/26/2021, 12:09 PM EDT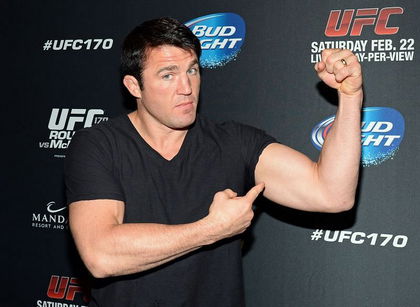 ---
---
UFC Welterweight Champion Kamaru Usman showed the world why is he unbeaten in the promotion. Usman came into the ring and conquered Jorge Masvidal with a knockout for the ages at the UFC 261 main event.
ADVERTISEMENT
Article continues below this ad
A feat that earned him a lot of appreciation from the entirety of the MMA circuit. Chael Sonnen is seemingly the latest to jump on the bandwagon on how well his hand struck Masvidal's unbreakable jaw. He even discussed the impact of Masvidal's famous knee strike.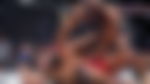 ADVERTISEMENT
Article continues below this ad
Talking about the same on his YouTube channel, the retired fighter said, "The punch that he (Masvidal) got caught with will put down a small horse".
He compared Usman's feat with that of Masvidal when the latter knocked Ben Askren out with his knee. "It was a kind of like the night that Masvidal hit that knee on Askren", he said.
Sonnen further said, "you can talk trash on Askren if you want, but none of you could have taken that shot. You could be 500 pounds, (but) you can't take that shot. That wasn't a shot a human being could take.
"That's what he (Masvidal) got caught (punch) with tonight," he concluded.
Masvidal met Askren at UFC 239 in the latter's second fight in the promotion. Both being heavy trash talkers, the fight had an intense build-up to its ultimate culmination.
However, the fight ended in a blink of an eye when Masvidal put Askren to sleep within 5 seconds with a brutal running knee. It is the fastest knockout ever in the promotion.
At UFC 261, Masvidal must have felt a similar impact when Usman landed a vicious right.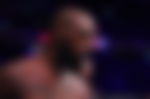 Why Kamaru Usman knocking out Jorge Masvidal was special?
'Gamebred' Masvidal is a veteran, there isn't any doubt about it. In a career where he had fought 49 matches prior to his showdown against the Nigerian, he was knocked out only once. That T(KO) loss he suffered came way back in 2008 when he was still establishing himself.
Masvidal never got knocked out in his entire UFC career and is known for having an iron jaw. He had inflicted devastating KO's of his own to Nate Diaz, Askren, and Darren Till on the trot. Usman rewrote history, and it's even more special as he is known more for his wrestling ability than striking.
ADVERTISEMENT
Article continues below this ad
It is truly remarkable knowing how far the Nigerian has improved his game from last year when he had labored an unconvincing unanimous decision win over Masvidal.
With each passing fight, the Nigerian is heading towards greatness if he hasn't already. As for Masvidal, the dream to become a Welterweight Champion has hit rock bottom. What did you make of the KO?
ADVERTISEMENT
Article continues below this ad