Charles Oliveira Talks About Not Being Rich Despite Getting Hefty Sum
Published 05/31/2021, 2:53 PM EDT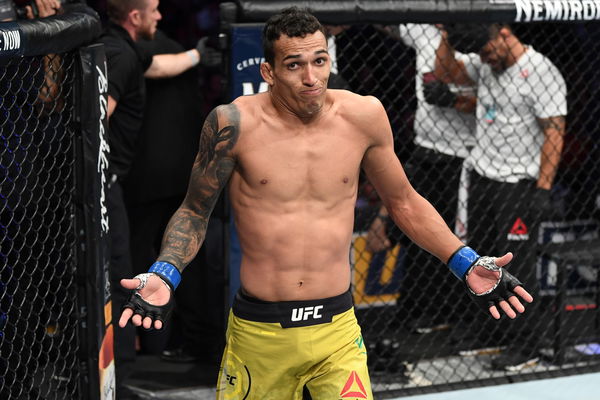 ---
---
Current UFC lightweight champion Charles Oliveira saw his dream getting fulfilled when he defeated veteran Michael Chandler for the coveted lightweight championship. His hometown fans gave him a warm welcome when he landed in Brazil.
ADVERTISEMENT
Article continues below this ad
Although the championship match and subsequent bonuses would have accumulated into an enormous sum, the champ explained why it was still not enough.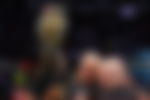 ADVERTISEMENT
Article continues below this ad
In an interview, 'Do Bronx' detailed his payment and how he expects a bigger payday every time he steps out from now onwards.
"We don't actually get $50,000, we end up with $15,000 or $20,000," Oliveira said. "Not to mention that I live in Brazil, so I need to transfer my fight earnings from the U.S to Brazil and exchange the currency which means paying more fees.
"Then I need to pay my trainers, supplements, it's complicated. People think that I am rich, but I'm not. I will still become rich, get a share of the pay-per-view, I am now at a level where I can make serious money," Oliveira added.
Oliveira then explained why he is not rich. "Is Charles today rich? No, I have a good life. I have a better life than I had. Do I have a nice car?
"Yes, but I also have to pay it in expensive installments. Do I have a motorcycle? I do, but I need to pay another set of installments."
Oliveira then explained how he wants to buy good things while he can. "I read the other day an article saying I got paid nine hundred thousand dollars or something, I said: If it happened I am being robbed because it didn't get to me," he concluded.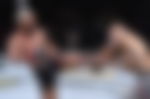 What's next for Charles Oliveira now?
Oliveira is riding a 9 match win streak including his recent title-winning fight. He can take a backseat for now and see the other crucial matches unfold.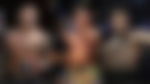 The battle between Dustin Poirier and Conor McGregor will most likely produce his next opponent. Though there is a full certainty that Poirier will fight next for the title if he wins, the case of McGregor is a curious one.
It remains to be seen what path the latter chooses once he wins.
ADVERTISEMENT
Article continues below this ad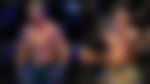 A match against McGregor can bring a hefty paycheck for Oliveira. And still, a decent one if he goes on to face Poirier. There is also a case of Justin Gaethje running as a wildcard for the title challenge. But Oliveira doesn't quite need to think about it at the moment.
Right now, he can bask in all the glory that was 11 years and 28 fights in the making.
ADVERTISEMENT
Article continues below this ad
WATCH THIS STORY: 5 interesting facts about Jon Jones you didn't know