Coach Reveals the Only Fighter Who Came Close to Submit Khabib Nurmagomedov During Sparring
Published 02/16/2021, 10:25 AM EST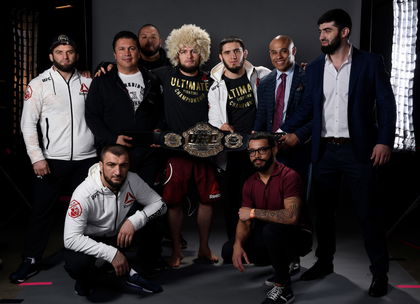 ---
---
Khabib Nurmagomedov is one of the most dominant fighters in the history of the UFC. His streak of dominance was never beaten, as he got to retire with an undefeated record. Even in his 29 wins, Khabib was rarely in danger of losing. His closest fight came when he was still learning the ropes in the UFC against Gleison Tibau.
ADVERTISEMENT
Article continues below this ad
The only other scary moment in Khabib's career came when Dustin Poirier got him in a guillotine choke during their fight. However, 'The Eagle' got out of that and later claimed that it wasn't as damaging as it looked. His coach Javier Mendez has revealed that Khabib had been almost submitted before, but by former UFC middleweight champion Luke Rockhold.
ADVERTISEMENT
Article continues below this ad
"Khabib's never come close to being choked. One time I saw one of my fighters, Kyle Kretschmer, who's an Oklahoma State wrestler. He had him in a choke that I thought 'oh my god, he's done'. I can't believe I'm gonna finally see Khabib tap. I think it was an arm choke. He had it in so tight. I go like 'he's done, he's done'. No. No. He got out and I go 'Khabib I thought he had you!' He said 'no coach, I don't ever tap."
Mendez then revealed that Rockhold 'almost' tapped Khabib out. "I asked him if he had ever come close to tapping and he goes 'yeah Luke Rockhold almost tapped me'.
Khabib Nurmagomedov: The untappable machine
ADVERTISEMENT
Article continues below this ad
Khabib Nurmagomedov has a competitive spirit that cannot be matched. If he was interested in mailing in his performances, he wouldn't have a 29-0 record. However, he has used that spirit to make him and his teammates better.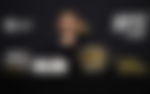 It is interesting that even a middleweight fighter who moved up to light heavyweight couldn't tap a lightweight in Khabib out. That just speaks to his unbreakable will and inhuman strength. Even though it looked like Dustin Poirier would have choked Khabib out, the champion just shook that off and dominated.
ADVERTISEMENT
Article continues below this ad
It doesn't look like UFC fans will see Khabib be topped inside or outside the cage, anyway.