'Come and Talk to Me'- UFC Legend Chuck Liddell Wants to Compete in Bare Knuckle Boxing at the Age of 51
Published 07/28/2021, 8:24 AM EDT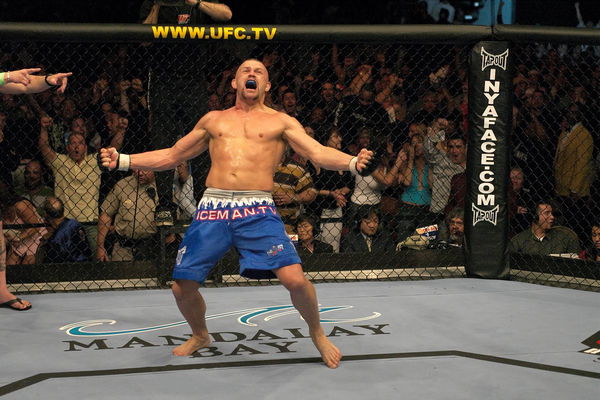 UFC veteran Chuck Liddell has earned a reputation of never backing out from a fight. The former UFC champion has been in some of the most electrifying fights in the UFC and was one name that the UFC was built on during the time he was active. 
Even in retirement, the former champion has not shied away from new challenges and opportunities as witnessed by his comeback fight against Tito Ortiz in 2018. 
'The Iceman' recently appeared as an analyst covering the recent BKFC event headlined by Paige VanZant and Rachael Ostovich. During the broadcast, a fellow analyst asked Liddell if he would consider a fight under the BKFC banner. He replied, "It would all have to depend. We'd have to talk about it. Yeah, if they pay enough money, sure. It all depends on what they come up with. We can talk about it. If they're interested come and talk to me."
ADVERTISEMENT
Article continues below this ad
Liddell also shared that he shares a good relationship with BKFC head honcho David Feldman. He also revealed that the pair have met on multiple occasions. Unfortunately for his fans, he did not reveal the details of their conversations and if it involved a potential fight under the BKFC banner. Needless to say, if a Liddell is offered a challenge at the right price, he is likely to accept it. 
Chuck Liddell to return after three years out?
ADVERTISEMENT
Article continues below this ad
Chuck Liddell last fought in 2018 when he was knocked out by long-time rival Tito Ortiz in the first round. The fight took place under the now-defunct Golden Boy MMA. Since then, Liddel has not competed professionally, but he has never ruled out a comeback.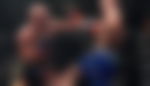 During the broadcast, Liddell laughed off a $100,00 offer for a comeback fight. Nevertheless, he did maintain that an offer with the right number of zeros behind it would require consideration.
ADVERTISEMENT
Article continues below this ad
Over the past few years, multiple fighters from the UFC have crossed over into BKFC. Chuck Liddell is a former UFC champion and a big name in the sport. It will be interesting to see if Liddell will return to active competition after an almost three-year absence.
Do you want to see Chuck Liddell compete in a boxing match?