"Conor Likes To Play Games"- Dana White Says Contracts Have Not Been Signed For Dustin Poirier Fight
Published 10/21/2020, 6:01 AM EDT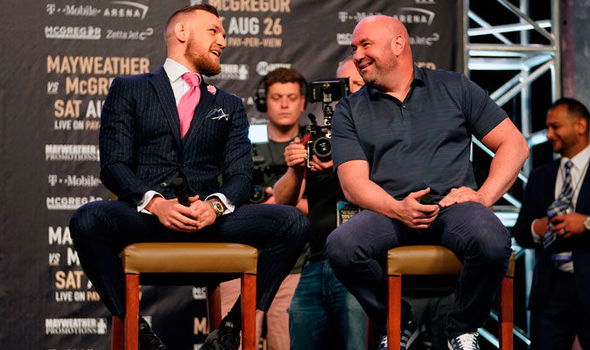 ---
---
Dana White is kind of a genius when you think of the things he has pulled off in his sport. He has created a monopoly in combat sports and the biggest fights exclusively happen under his promotion. There are super-fights that happen outside the UFC, but they are more gimmick than actual meaningful fights. The distinction that the UFC has is that its super-fights mean something (unless you are CM Punk).
ADVERTISEMENT
Article continues below this ad
Conor McGregor vs Dustin Poirier II is a super-fight. White has created the best situation for the fight to happen. He revealed to BT Sport that the UFC has even arranged for a special date for the fight. But, the one thing he won't budge on is the weight class the fight happens in.
ADVERTISEMENT
Article continues below this ad
He said, "We've offered the fight, and we got him his own date. That date didn't exist, we worked with ESPN and got them their own date and offered him the fight. I know the contracts haven't been signed yet, but listen, Conor likes to play games. Conor plays games, and he does his thing. One thing Conor doesn't do? Conor doesn't commit to a fight and then not fight. Conor fights."
Dana White is maneuvering around Conor McGregor
White saying that McGregor plays games so casually shows how desensitized he is to the star's behavior. However, he does take him at his word. As he said, if Conor agrees to fight, he does not back out. If one looks at it practically, Conor and Dustin really can't argue against it. What's the logic behind them fighting as unranked fighters in welterweight if they want to get to Khabib Nurmagomedov?
ADVERTISEMENT
Article continues below this ad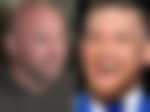 Khabib himself has said that he doesn't understand why Dustin is fighting at 170 if he wants to challenge for the title again. You cannot challenge for a lightweight division belt when you are having your de-facto number one contender's fight at welterweight.
Dana has echoed similar thoughts about Nate Diaz's divisional instability. He is not one to make arbitrary rules to accommodate the requirements of a super-fight. It is either on conventional terms or not at all. White always rolls out the red carpet for Conor. But this time, it appears as though Conor needs to bring more than just his star power.
ADVERTISEMENT
Article continues below this ad
Read: "Dustin Showed His Weakness"- Khabib Nurmagomedov Questions Dustin Poirier Decision To Fight Conor McGregor