Conor McGregor Blasts UFC For Hypocritical Policy On Announcing USADA Results- Brings Up Nate Diaz
Published 04/18/2021, 10:46 AM EDT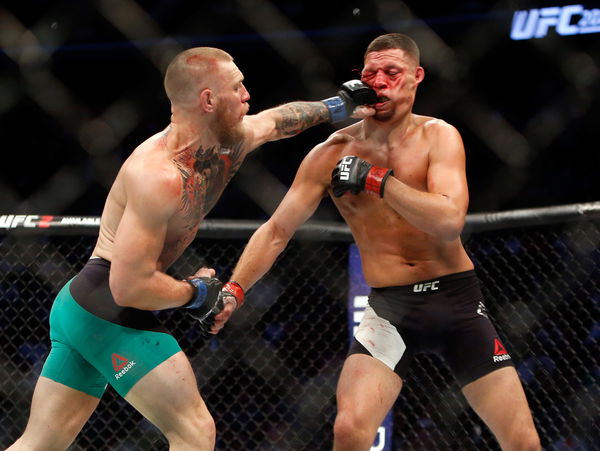 ---
---
Conor McGregor has picked a new target to focus in on. This time, it is the United States Anti Doping Agency. USADA became intertwined with the UFC after Dana White made a push to make sure the sport is clean. The USADA era has been brutal and hasn't spared even the biggest name fighters.
ADVERTISEMENT
Article continues below this ad
Legends like Anderson Silva, Chael Sonnen, Brock Lesnar, Jon Jones, and many others have fallen victim to USADA positive tests. So have the likes of Nate Diaz, who has the reputation of being one of the cleanest fighters in the sport. But Diaz got his test overturned after turning in tainter samples. Turns out that still bothers his old rival, McGregor.
.@JeffNovitzkyUFC how come the public isn't told about positive tests anymore? How after the Nate Diaz steroid debacle, where he produced his own nutrition companies tainted multivitamin, was instantly cleared prior to a mega money fight, are we now in the dark on test results?

— Conor McGregor (@TheNotoriousMMA) April 18, 2021
ADVERTISEMENT
Article continues below this ad
The Diaz positive test happened before his headlining bout against Jorge Masvidal, but he was cleared of wrong-doing. Obviously, Diaz didn't let this go and attacked USADA repeatedly over the issue. But McGregor seems to have an issue with the fact it was overturned and how fighter suspensions aren't announced publicly.
Conor McGregor: Is this a serious gripe with USADA?
ADVERTISEMENT
Article continues below this ad
Most fighters hate the USADA testing program. This isn't because there are cheats, it is because of the sheer inconvenience of it. Drug testing officers have the authority to come test any fighter whenever they want. The officials cannot be turned away at any point, and if they are, there are sanctions and consequences that follow.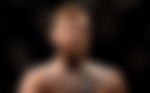 Fighters have been complaining about USADA for ages, and Jeff Novitzky is a former USADA official who is now a part of the UFC. He has spearheaded this charge, and that is why Conor McGregor addressed this to him. But is this something that McGregor should concern himself with?
ADVERTISEMENT
Article continues below this ad
Yes. Drug testing is one of the few things that can get fights ruined, even when it's unintentional. But cases like what happened with TJ Dillashaw show how important having USADA around is. But there is no reason given for why fighter suspensions aren't being announced any more. Maybe the sport has really been cleaned up enough that fighters aren't testing positive?