Conor McGregor Could Be Forced to Sell Proper Twelve Irish Whiskey Shares to Partner
Published 03/03/2021, 11:45 AM EST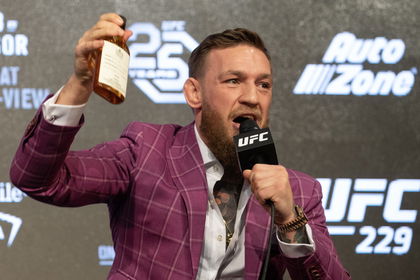 ---
---
Conor McGregor is not just a fighter, but a very shrewd businessman. He is one of the richest athletes on the planet because of how strategically he built his brand. A crucial component of that brand was creating his own brand of Irish Whiskey, Proper Twelve. The whiskey has been featured on UFC cards before, but Conor may be losing control of it.
ADVERTISEMENT
Article continues below this ad
Becle, the company that currently owns 49% of Proper Twelve mentioned in their 2020 year-end report that they have the option of buying out Conor McGregor. His Eire Born Spirits (EBS) currently owns the other 51% of Proper Twelve, but will lose it as the Mexican company is using the option to buy out their partners.
'What does the nation of Ireland think of Conor McGregor?' ESPN's commentators ask as a lead-in to a sponsored video package which makes out Ireland swoons now with love for McGregor.

The package sponsor: Proper Twelve Whiskey, owned by McGregor.

— Mark_Coughlan (@Mark_Coughlan) January 24, 2021
ADVERTISEMENT
Article continues below this ad
"The Company has a call option to acquire 51% of the equity interests of EBS. According to IFRS 9 and IAS 32, as of December 31, 2020, the 51% option is classified and measured as an asset (financial instrument) on the consolidated statement of financial position and is classified and measured at Fair Value through Profit and Loss (FVTPL)."
A Becle spokesperson confirmed the deal to Wine and Spirits Daily. This may have massive ramifications for Conor and his brand.
Conor McGregor: Losing a massive part of his brand?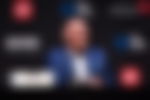 Conor McGregor has used the success of Proper Twelve to further promote himself. It was a nice change in MMA to see someone like 'The Notorious' have major ownership of a brand like Proper Twelve. The whiskey was doing well, and a lot of its sales were based on Conor's association with the brand.
ADVERTISEMENT
Article continues below this ad
While Conor is losing the whiskey brand to Becle, the end of his association with the Proper Twelve is yet to be confirmed. Conor will most likely stay involved, as his value is obvious, and Becle would not let him just leave the brand.
ADVERTISEMENT
Article continues below this ad
Whether Proper Twelve is bought out or not, Conor will be fine. He has plenty of avenues to own or run another major business venture. While this was more personal to Conor, it doesn't seem like it is all doom-and-gloom for the Irish fighter.