Conor McGregor's Training Partner Mocks Khabib Nurmagomedov's Manager on Twitter
Published 12/31/2020, 8:58 AM EST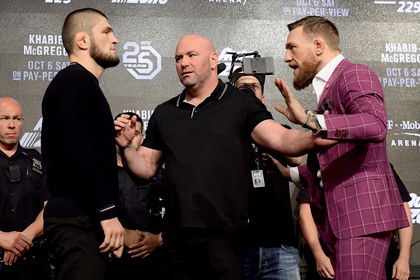 ---
---
Conor McGregor and Khabib Nurmagomedov seem headed towards another rivalry after members of each camp have been throwing shots at the other. While Khabib claims to be retired, he is refusing to relinquish his Lightweight Championship. Conor McGregor is heading into the cage to face Dustin Poirier in a match that will either crown a number one contender or the new champion.
ADVERTISEMENT
Article continues below this ad
If Conor wins, the chances that Khabib steps back into the cage may increase. It is a massive money fight and one that stylistically favors Khabib. It seems the camps are getting ready for an impending rematch, with Dillon Danis and Ali Abdelaziz getting into it on Twitter.
ADVERTISEMENT
Article continues below this ad
Danis is Conor's long-time training partner and was one of the key agitators in the post-UFC 229 brawl. Abdelaziz is Khabib's manager, and he represents a lot of other major fighters. This includes Khabib's last opponent, Justin Gaethje.
The revelation of Ali's nickname is hilarious, but the shots on Twitter do appear too immature for grown men to indulge in. There are many steps still on the way. They shouldn't pre-empt a second match until Conor has taken care of Poirier.
Conor McGregor and Khabib Nurmagomedov's camps ready for Part II?
ADVERTISEMENT
Article continues below this ad
Conor and Khabib's rivalry brought out a lot of the ugly things in MMA. From dollies being thrown at buses and insensitive comments about faith, a lot of lines that have been crossed. However, this is a money-making business at the end of the day.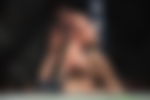 Both men definitely are set up really well as two of the biggest draws in company history. However, if the first could sell as much as it did, it is but natural to wonder what the second fight could sell.
ADVERTISEMENT
Article continues below this ad
But everyone should slow down while talking about this possible rematch. Dustin Poirier may play spoiler if he can avenge his loss to Conor from all those years ago. The jawing between camps on Twitter does indicate that this is on their minds.