'Conor McTapper'- Henry Cejudo Shares Some Brutal Advice With Conor McGregor After UFC 257 Loss
Published 01/26/2021, 9:43 AM EST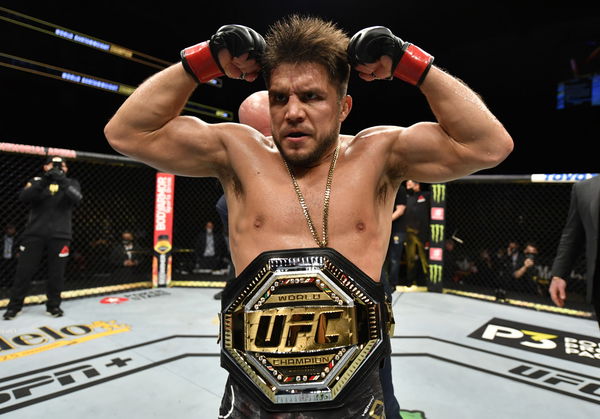 ---
---
Conor McGregor will take some time to rebound from his big loss at the hands of Dustin Poirier at UFC 257. Poirier chopped down Conor's calf early in the fight, restricting McGregor's movement for the rest of the fight. 'The Diamond' eventually circled in and finished the job with relative ease in the second round of the fight.
ADVERTISEMENT
Article continues below this ad
Former UFC Bantamweight and Flyweight Champion Henry Cejudo had some blunt advice for McGregor after his lackluster performance.
"Main event, Conor McGregor… Conor McTapper, I'm sorry, and Dustin Poirier. Again, leaning into the same thing, Conor McGregor you cannot just continue to keep pressing people off the karate stance. It's the same reason why I came away from it. Even though Daniel Cormier says I have the best karate stance in MMA, I had to lean away from it because it is a little too dangerous.
ADVERTISEMENT
Article continues below this ad
Cejudo added. "So if I was to give him some advice, I'd tell him, 'Man continue with the same stance but just become better at distance.' Because people now know that that front leg kick is there. That calf kick has made guys like Justin Gaethje successful. Which in my opinion he's the one that started it. Marlon Moraes hit me with it, which you learn from these things and you are able to adjust. This is how you evolve as a fighter."
Conor McGregor: Fatal flaw in his gameplan?
While Conor McGregor is easily one of the best fighters of this generation, Cejudo is completely correct. The low leg kick has become a staple for most fighters, and Poirier used it expertly. If leg kicks aren't checked, they always leave damage that fighters have a hard time overcoming.
ADVERTISEMENT
Article continues below this ad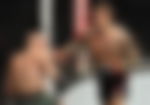 Many fighters use the stance that Conor does, including Wonderboy Thompson. However, they make it effective by ensuring they do not let their legs stay open for kicks like that.
ADVERTISEMENT
Article continues below this ad
The Lightweight division has tons of fighters that rely on these kicks. The number one name would be Justin Gaethje. However, Conor didn't even fight someone known for their leg kicks. Strategy is what helps fighters win or lose fights. And Conor's lack of adjustments cost him that fight against Poirier.
Trending Stories