Dana White Gives a Tour of His Ultra Luxurious Home on Fight Island
Published 09/21/2020, 10:31 AM EDT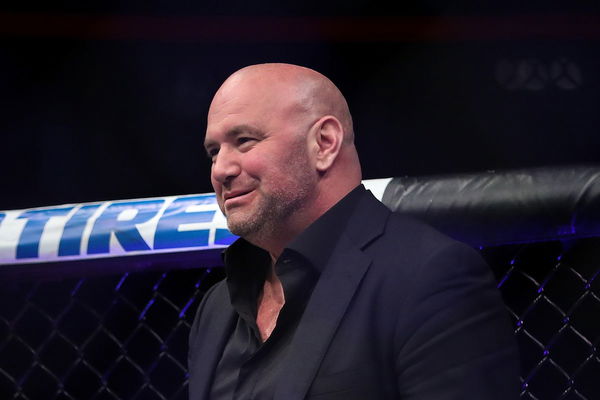 Dana White and the UFC have pulled out all the stops to make sure that the fights continue. When the pandemic hit the United States, all sporting activities came to a halt. However, the UFC organized fights with the utmost safety. They were one of the first sports to resume.
ADVERTISEMENT
Article continues below this ad
Fights were initially organized in the United States, which meant that fighters from other countries were not allowed because of the sanctions on international travel at the time. To solve this problem, the UFC decided to host a few fights at Fight Island in Abu Dhabi.
Now, the UFC is scheduled to make a return to Fight Island following a successful first visit, two months ago. Hence, Dana White will be at the location for a month. 
ADVERTISEMENT
Article continues below this ad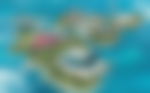 Dana White gives us a tour of his accommodations at Fight Island
In a video posted on his Instagram page, Dana White gave the fans a tour of his lodging in Abu Dhabi. He said, "So we're back here in fight island and last time and this time they built me my own gym.
"Except this time they made it feel like I was more at home. Cause I'm going to be here for five weeks. This is all the stuff I have in my gym in the UFC offices."
ADVERTISEMENT
Article continues below this ad
The UFC President then gave his followers a tour of his personal gym. The gym was adorned with all of White's favorite posters and quotes. Subsequently, he offered the fans a glimpse of his room and said, "These people are so good at service. The service here is second to none."
https://www.instagram.com/tv/CFZA3N1gVO3/?igshid=1lpy2sr1gt2e3
The UFC head honcho then displayed his personalized menu, followed by his dining room. This was stocked with his favorite snacks, candies, cereals, protein bars, and anything else he would want. 
ADVERTISEMENT
Article continues below this ad
White then let fans see his room, which had custom pillow covers that read, "Dreams do come true, fight island 2.0." This was followed by a tour of a private pool attached to the bathroom of his room.

Towards the end of the video White said, "Abu Dhabi is the best. They do not f**k around here. We're back on fight Island. Five weeks. Five bada** fights. Let's do this!"
UFC Fight Island 2.0 kicks off with UFC 253 on September 26th. Khabib vs Justin on October 24th will mark the end of the UFC's second visit to Fight Island.