'Dana White is Crazy'- Israel Adesanya Comments On Possible Matchmaking Against Jon Jones
Published 03/06/2021, 12:00 PM EST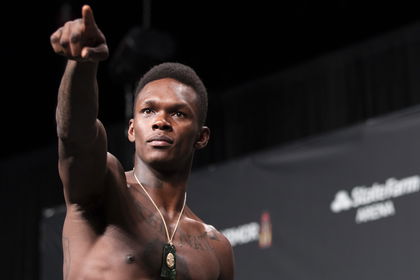 ---
---
Israel Adesanya is possibly one of the biggest active UFC fighters in the world. While there are fighters with bigger name appeal like Conor McGregor, they do not fight nearly as often as Adesanya. Even though he became a champion in 2019, Adesanya tries his best to fight at least twice a year.
ADVERTISEMENT
Article continues below this ad
Izzy fought four times in 2018, thrice in 2019, and twice last year. That is quite phenomenal, considering Izzy fights mostly elite competition. However, it seems 2021 may be the biggest year for Stylebender, as he is looking to possibly face Jon Jones sometime soon. While it may not happen in the summer, Izzy is excited to see how Dana White figures out how to book this money-fight.
ADVERTISEMENT
Article continues below this ad
"To be honest, Dana even said about Texas. 'Fuck it, let's go to Texas'. But I'm saying he's already scared. After how many years did he go up in weight? 10 years and he hasn't even booked a fight yet. He's scheduled, I am scheduled, maybe it might not even happen this summer. But anything can happen. This is the UFC and Dana White is a crazy-ass dude."
Israel Adesanya: Will the Jon Jones fight actually happen?
Israel Adesanya vs Jon Jones has become the biggest fight that could possibly be made in the UFC right now. While it looked like Khabib Nurmagomedov vs Georges St-Pierre may be the super-fight everyone wanted to have, that is off the table. With that gone, Jones vs Adesanya is the best alternative.
ADVERTISEMENT
Article continues below this ad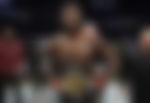 However, there are a lot of issues with booking this fight. First, will Jones be able to move back down to Light Heavyweight or will this take place at Heavyweight? If that is the case, will Izzy abandon his 185-pound division to bulk up to face Jones at 265? What happens in Izzy loses to Jan tonight and Jones loses to the winner of Francis Ngannou vs Stipe Miocic?
ADVERTISEMENT
Article continues below this ad
There are still too many loose ends to tie before the UFC can commit to this fight. However, this is probably the fight they will try to make if all goes well. Dana White may be crazy, but he knows a big fight when he sees one.