Dana White Responds to Tony Ferguson's 'Dana White Privilege' Comment
Published 05/15/2021, 1:48 PM EDT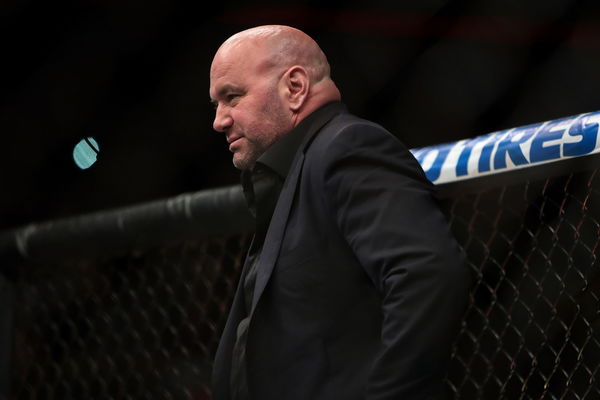 ---
---
UFC president Dana White has often been accused of favoring certain fighters in the UFC. Now another fighter has joined the long list of those accusing him- Tony Ferguson.
ADVERTISEMENT
Article continues below this ad
In the UFC 262 pre-fight media conference, Ferguson had a verbal spat with Michael Chandler. He accused Chandler of using 'Dana White Privilege'. And to make matters more interesting, the boss was already present there.
ADVERTISEMENT
Article continues below this ad
After the conference, White appeared for a solo interview with Jake Asman. He simply dismissed the idea of providing someone with privileges.
"I don't know, I've first time heard of it, hilarious," White said.
"You always have these fighters who feel (like), 'the company is against me, they want me to lose, they don't like me.' They all are paranoid like that."
White continued, "Even if you look at Oliveira. Guy's been in the UFC for 11 years. He is finally getting a title shot. Chandler's getting this quick. Everything in life is about timing, and timing has definitely worked out for Michael Chandler."
White then talked about Oliveira, and how he had to wait 11 years for the title fight. He then discussed Chandler and his opportunity for the title. He cited timing as the primary reason for Chandler getting the title shot.
"No, I don't think it's a real thing. But I think the fighters think that it's a real thing… they think that I have my favorites and I'm assuming they think Michael Chandler is one of my new favorites," he said.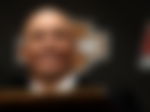 Dana White says he doesn't care about stories written about him
When asked about certain personal feelings affecting his mind when making fights, White replied that it may have affected him 10-15 years ago but not now. He added he doesn't even pay attention to most of the news mentioning him having any personal grudges over fighters. It's only when someone mentions it he takes a note of it.
ADVERTISEMENT
Article continues below this ad
"I don't read anything that's written. Everything you read is bulls**t, it's all bulls**t. And some of the things those say that the fighters say I don't know 100% I shouldn't believe that either. So many things are taken out of context," he added.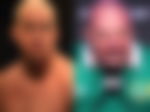 He mentioned that the only fighter he didn't like was Tito Ortiz, and vice versa. White said he always wanted him (Ortiz) to get beaten up badly in his matches.
ADVERTISEMENT
Article continues below this ad
A lot of fighters and fans may have finally heard from the boss that he doesn't favor anyone. And they also heard about the only fighter he didn't favor at all.
What did you make of White's statement?