Dana White Reveals UFC APEX Has Already Hosted the Second Most Events in UFC History
Published 04/13/2021, 11:45 AM EDT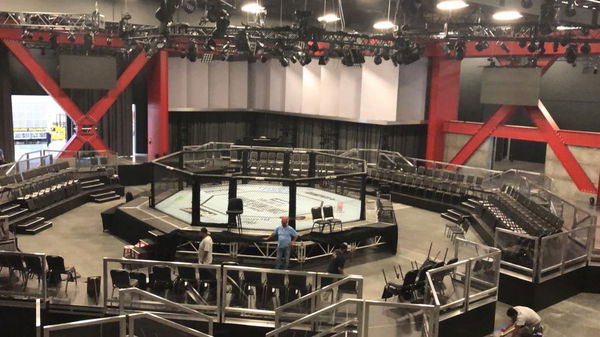 ---
---
Dana White was one of the boldest businessmen during the harrowing year of 2020 in the world of sports. After COVID-19 reached a pandemic level and sports across the world shut down, White kept devising plans to make sure the UFC can safely keep doing their shows.
ADVERTISEMENT
Article continues below this ad
White tried to hold shows in places where the government couldn't shut him down before ESPN had to. But the second restriction started easing up, the UFC became one of the first major sports programs to return from the pandemic. They did it at their Performance Institute in the UFC APEX for UFC 249. The UFC has regularly put on shows since and tallied an impressive record at the APEX.
How crazy is this?

These are the venues that have hosted the most @ufc events over the last 20 years. Fight Island, Abu Dhabi and the APEX caught up quick pic.twitter.com/bRthoQELjr

— danawhite (@danawhite) April 13, 2021
ADVERTISEMENT
Article continues below this ad
Between UFC 249 and UFC Fight Night: Vettori vs Holland, the UFC have had 31 events at the APEX. Along with that, Fight Island already being #7 on the list shows how the UFC ensured their survival and profitability by operating out of situations they could control. With UFC 261 being the first card back with fans in the USA, the APEX most likely won't get to cross the legendary MGM Grand.
Dana White: Saved his company by establishing the APEX?
Dana White never intended for the APEX to be what it had become over the last year. It was meant to serve as an institute for the fighters to come train, rehabilitate injuries, and use UFC trainers and nutritionists to prepare for fights. That is why they had Octagons in the APEX, but even they were smaller than the regulation size of a UFC Octagon.
ADVERTISEMENT
Article continues below this ad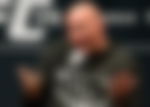 Despite the issues, the UFC made the APEX their home when they had no choice. Since then, there have been multiple PPVs and events that have emanated out of the institute. It was similar to how the WWE moved their production to their Performance Center in Florida when the pandemic first hit, never missing a weekly show during that run.
ADVERTISEMENT
Article continues below this ad
Now that the APEX era seems to be winding down, with the UFC returning to live crowds, we may not see this place host fights again. But it will live on in UFC history as the primary home for the company during the hardest year for sports businesses in recent memory.