Daniel Cormier Says Khabib Nurmagomedov Isn't Happy With Him Breaking Down Fights
Published 12/30/2020, 7:11 AM EST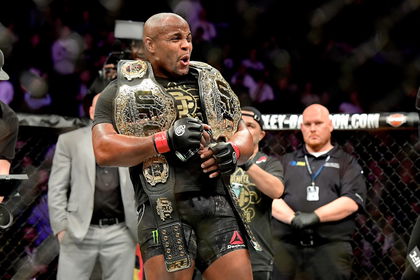 ---
---
Khabib Nurmagomedov is an enigmatic figure in MMA. The current UFC Lightweight champion always keeps his deck close to his chest. However, one of his closest friends, Daniel Cormier, doesn't do that.
ADVERTISEMENT
Article continues below this ad
Cormier is one of the most outspoken MMA fighters, mainly because he has moved into retirement as a UFC Commentator and ESPN analyst. As a result, Cormier's opinions on the sport are often delivered very publicly by DC himself. This includes him having to break down other fighters, side with one over the other, and other things.
ADVERTISEMENT
Article continues below this ad
Khabib isn't a fan of DC's new career. DC was speaking with Max Holloway on ESPN when Max revealed he doesn't like DC's 'Detail' series. DC proceeded to reveal that even Khabib doesn't.
"That is an issue I have had with some of my friends. Khabib wasn't happy. But here's the deal. I asked, and I had a detail coming up. Max didn't have his belt anymore. I said Holloway, Cejudo, who was the double champ, and someone else. 80% of it was Max Holloway."
Khabib Nurmagomedov and Daniel Cormier: A true friendship
ADVERTISEMENT
Article continues below this ad
Khabib is easily one of the most serious fighters in the UFC. He usually carries himself with immense class and is a stone-face, always maintaining professionalism, be it in front of the camera or off it. However, he always gets a lot more relaxed when he is with Daniel Cormier.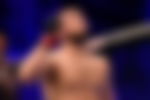 Cormier and Khabib met at the American Kickboxing Academy in San Jose, California. Khabib's indoctrination into American culture happened at that gym where DC and he became good friends. DC has seen almost all of Khabib's mainstream success in the UFC, with Khabib also seeing DC's rise to super-stardom.
ADVERTISEMENT
Article continues below this ad
UFC 254 was the first time that DC commentated on a Khabib Nurmagomedov fight. DC was all professional while describing the relatively short fight. However, the excitement in his voice when Khabib choked Justin Gaethje out was evident. Their friendship is pure, but maybe Khabib wouldn't appreciate his close friend also having to criticize him while he fights.