Darren Till Reveals a Bizarre Story When He Threw a Shoe at His Mother
Published 12/08/2020, 10:19 PM EST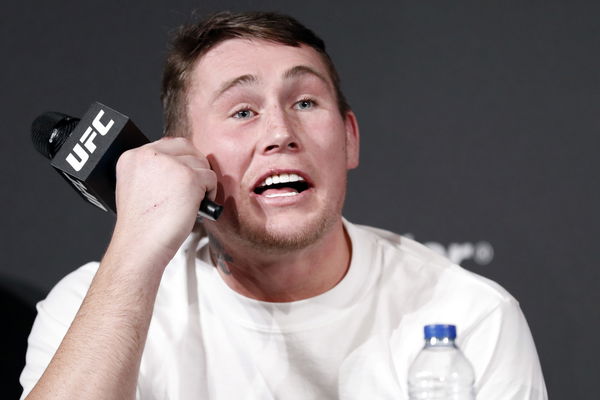 Darren Till is one of the most loved fighters in the UFC. 'The Gorilla' is an amazingly gifted fighter who has had some stellar performances in the UFC against some of the toughest fighters. However, apart from his skills inside the octagon, it is his nature outside it that has made him a fan favorite. 
ADVERTISEMENT
Article continues below this ad
Till is an extremely funny individual who engages in banter with everyone from journalists to fans to other fighters. Sharing memes on his social media pages and trolling other fighters has made Till a popular fighter in the UFC.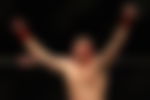 Till hails from Liverpool, England. He grew up in a tough part of the city and as a kid was involved in a host of altercations frequently. In one such incident while confronting a large group of men he was stabbed in the back and the doctors said he was lucky to be alive, as the knife missed his main artery by a millimeter. 
ADVERTISEMENT
Article continues below this ad
Read: Darren Till makes fun of Yoel Romero after UFC release 
ADVERTISEMENT
Article continues below this ad
Darren Till fractured a bone on his mother's face
In a recent podcast, Till revealed a crazy story that happened when he was a teenager. Till prefaced the story by saying that he had been out parting with a friend on new year's eve. After the party, he invited the friend to stay over with him at his mother's house.
Till then narrated what happened later that night, '
I just woke up to screaming…. Me mum was like you can get out of this f***ing house. I was like what the f**k has happened… me room was full of sick, me friend had threw up in the middle of the night. So he's just sat there in the corner…. So me and me mum just started screaming at each other and me friend left."  
Darren continued
, "So she's at the top of the stairs at this point and I'm at the bottom…. And she's going I want you out of this f***ing house, you're a piece of s**t…. And next minute I've grabbed a shoe and threw it out of anger and it's f***ing clattered my mum's face. I've turned around and my mum's crying and I'm like what the f**k…."
ADVERTISEMENT
Article continues below this ad
'The Gorilla' then revealed that him throwing a boot at his mother caused a broken bone in her face. Which then led to him getting kicked out of his house. 
What do you make of this story? Let us know in the comments below.