Deiveson Figueiredo Height, Weight, Records, Losses and Net Worth
Published 06/07/2021, 4:00 PM EDT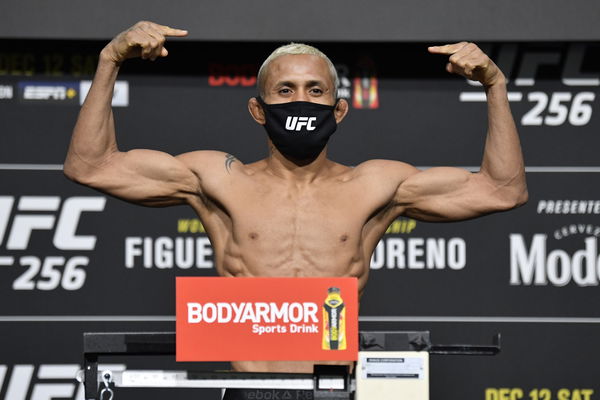 ---
---
Reigning UFC flyweight champion Deiveson Figueiredo is one of the best mixed martial artists of all time. His rise to the pinnacle of the division has given the flyweight class a breather and has ensured it won't be fizzling out in presence of other prominent divisions.
ADVERTISEMENT
Article continues below this ad
Coming from the isle of Marajo, Brazil, the flyweight champion was a buffalo riding cowboy. He had to work in various professions, as a hairdresser in the salon, sushi chef, and club guard to earn a living.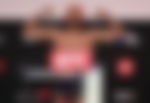 Things began changing for him as he transitioned into a professional MMA in 2012. The UFC saw his talent and signed him in 2017 and he hasn't looked back since then. He also has a brother named Francisco Figueiredo who recently joined UFC.
ADVERTISEMENT
Article continues below this ad
WATCH THIS STORY: Nate Diaz and his intense training routine
A brief look at UFC record of Deiveson Figueiredo
Figueiredo competes in the flyweight division with a billed weight of 125lbs. He stands at 5′ 5″ with a reach of 68″ in his matches.
The reason he has a big fan following is that he has scored 7 stoppage wins in only 11 matches in UFC. He is the fastest to reach the figure of 7 stoppage wins in the UFC flyweight and is tied with Demetrious Johnson but the latter reached that mark in way more matches.
He also holds the UFC record for the quickest championship turnaround. Deiveson fought Alex Perez at UFC 255 and made short work of his opponent via submission. He returned to action at UFC 256 to face Brandon Moreno in a span of 21 days.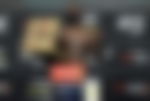 Only career MMA loss
He has incurred only one loss in his entire professional MMA career. At UFC Fight Night 148, the Brazilian fought against Jussier Formiga.
The first round started with Figueiredo taking the initial control. He landed some ferocious strikes on his opponent but Formiga was astute in his defense and landed a spinning back fist.
Formiga started taking control of the fight and attempted a successful takedown on Figueiredo. He was attempting a mount, but Figueiredo cleverly slipped out of the dangerous position and was back on his feet.
Still, Formiga was unfazed and attempted another takedown. He moved to a comfortable position after successfully getting a hold on Figueiredo. Formiga landed some hefty blows to finish the round on a high.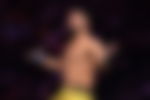 The second round started in the same manner as Figueiredo charged ahead to catch his opponent with his striking. Formiga was swift in his movements and dodged attacks coming from him and got the better of Figueiredo's guard yet again.
He continued to apply pressure on the latter. A desperate back elbow from Figueiredo hit his hairline and blood started flowing out. It didn't deter him a bit and held his ground to finish the round.
The third round started with Formiga on the back foot as he was still coping with the back elbow blow. Figueiredo knew he was out of time to make an impact, so he kept looking for a knockout blow. But Formiga was equal to the task as he took the fight to the canvas.
He survived a guillotine choke attempt from Figueiredo to finally finish the round and picked up a deserving victory via unanimous decision.
Net worth and assets
As mentioned earlier, Figueiredo's life completely changed after he joined UFC. With each fight and win, his status grew as did his paycheck.
The flyweight champ's net worth is currently around $2 million dollars and will continue to grow as long as he performs the way he has.
His first UFC paycheck was a guaranteed one of $48,000 and the highest he has reached in pocketing money was against Moreno. Figueiredo took home a cool $640,000 in a match that ended in a draw.
Apart from representing UFC, Figueiredo also has other commitments. He is the face of Sea Telecom based in Rua Coronel Leal, Brazil. The company plans to create a large fiber-optic network throughout the country.
Apart from this, he owns a gym in Belem, Brazil. The flyweight champion's gym offers training in MMA, boxing, jiu-jitsu, Muay Thai, and wrestling. It also acts as a home to UFC women's flyweight contender Viviane Araujo and Priscila Cachoeira.
ADVERTISEMENT
Article continues below this ad
ADVERTISEMENT
Article continues below this ad
Deiveson Figueiredo likes to own the latest gadgets and never shies away from splashing money. He also owns a water buffalo named Ferdinand.
With each passing year, Figueiredo's net worth will keep growing simultaneously with his legacy. He would want to etch his name in history books as one of the greatest UFC champions of all time.