Demetrious Johnson Requests Jon Jones To 'Keep Some More Muscle' Before UFC Heavyweight Debut
Published 03/20/2021, 1:00 PM EDT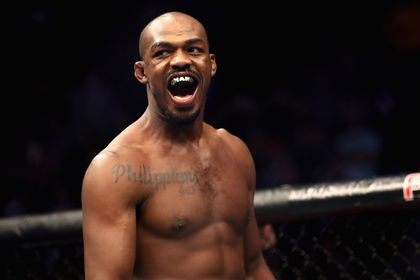 ---
---
Jon Jones is edging closer to his debut in the UFC Heavyweight division. The former Light Heavyweight champion didn't fight in 2020 to get ready for a move up to heavyweight. Now he is awaiting the winner of the Heavyweight title fight between Stipe Miocic and Francis Ngannou. That is one intense way to be introduced to the UFC.
ADVERTISEMENT
Article continues below this ad
Jones has been sharing his progress on social media, and it seems Demetrious Johnson has been following his journey. DJ is often named alongside Jones in the GOAT conversation. He gave advice to Jones and said that he should keep more of his abs and muscles before his debut fight.
ADVERTISEMENT
Article continues below this ad
"I think he'll do very well. He said he's rocking around 245. I would've liked him to keep some abs and keep some more muscle instead of fatness on his body. But you know, he's trying to bulk up to compensate for being smaller. But I think for him, if he was shorter, he'd have a lot more problems. With him being taller, putting the weight on, I think he's gonna be just fine."
Jon Jones: How will his transition to Heavyweight go?
Jon Jones was unbeatable as a 205-pound fighter. While many fighters have come close, nobody ever toppled Jones. Many attributed his success at 205 to his unique body shape, which allowed him to be taller than most opponents but also maintain a lot of his mobility.
ADVERTISEMENT
Article continues below this ad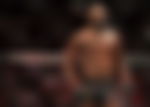 Jones will now carry his 6'4″ frame in a body that weighs close to 250 pounds. That would make him a pretty big Heavyweight. He would definitely outweigh current champion Stipe Miocic. While he would still be smaller than Francis Ngannou, he would have a height and reach advantage over the Cameroonian fighter.
Jones has an elite wrestling game to go along with his striking. This makes him more versatile than most heavyweights who are specialists in one way or the other.
ADVERTISEMENT
Article continues below this ad
Miocic is a very well-rounded fighter, so that would be a trickier fight for Jones. But with his size advantage over Miocic, he could control the fight. Ngannou is a one-shot KO artist, so Jones will have to try to neutralize that power. Either way, some exciting times are ahead in the division.