Derrick Lewis Believes Jon Jones Should Be the Highest Paid Fighter in the UFC
Published 04/28/2021, 10:48 AM EDT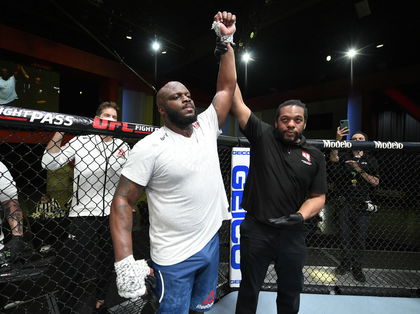 ---
---
Jon Jones has not been happy with what he has been paid for a long time. While some may say justifiably so, Dana White has been disagreeing. With the pay dispute battle being pretty public, many people have weighed in from around the sport. This has held up the booking of Jones's heavyweight debut against new champion Francis Ngannou.
ADVERTISEMENT
Article continues below this ad
That booking falling through has given rise to Derrick Lewis emerging as the top contender. Considering he has beaten Ngannou before, the fight may be a marketing dream for the UFC. While it isn't nearly the same as Jones vs Ngannou, it is a pretty exciting bout. Lewis is in this position due to Jones wanting more money, and he wholeheartedly agrees and says that Jones deserves to be paid what he is asking for.
ADVERTISEMENT
Article continues below this ad
"He's been a champion for so long. I believe he deserves it. He's the GOAT, you gotta pay him like he's the best fighter ever. You gotta get him paid more than what a lot of other guys are paid. He's one of the best ever."
Jon Jones: Should he be paid more for the Francis Ngannou fight?
Jon Jones has been asking for a sum of $10 million, which would easily be the single biggest fighter check the UFC has ever written. Yes, even Conor McGregor and Khabib Nurmagomedov haven't been given a fighter check worth that much. But Jones has a resume that is far more impressive than either.
ADVERTISEMENT
Article continues below this ad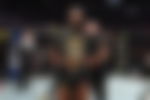 Jones has been fighting the greatest fighters in the Light Heavyweight division for 10 years now. His only loss was a controversial disqualification. His hit-list reads like the kind people get on UFC video games. By virtue of what he has achieved in the cage, Jones easily deserves the biggest payday possible.
ADVERTISEMENT
Article continues below this ad
The fight with Ngannou will easily be the biggest Heavyweight fight the UFC has ever put on. But Jones hasn't been selling out PPVs like the bigger stars of this generation. So ahead of this fight, he has some bargaining chips and Dana has his own. Hopefully, they work it out and we see the fight if Ngannou can beat Lewis.