Derrick Lewis Talks About the Disadvantages of Being Famous and Wealthy
Published 03/30/2021, 6:02 AM EDT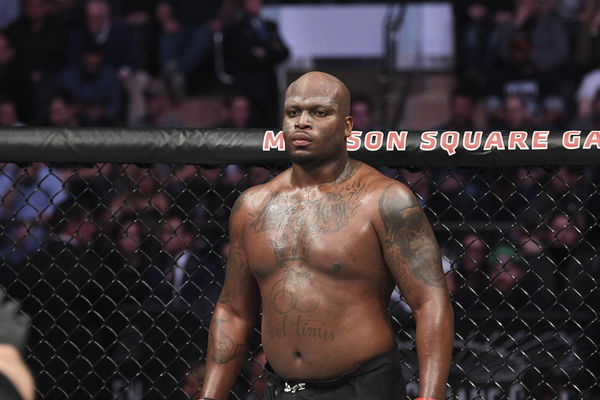 ---
---
Derrick Lewis aka The Black Beast is one of the funniest and also one of the most dominant fighters. Ranked #2 in the UFC heavyweight division, Derrick Lewis has a professional record of 25-7-0 (W-L-D), winning 20 fights by KO/TKO and one by submission. Undoubtedly, he is one of the hardest hitters in the UFC.
ADVERTISEMENT
Article continues below this ad
The Black Beast has a penchant for sarcasm and is usually seen cracking jokes. Recently, he appeared on The Joe Rogan Experience podcast, where he opened up on the disadvantages of being famous and wealthy.
This was a particularly special moment, where Joe Rogan got Lewis to get serious and talk about the not-so-great parts about being a well-known personality.
ADVERTISEMENT
Article continues below this ad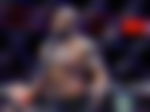 During their conversation, Rogan spoke about how Lewis' life wasn't great before, but all that had changed now.
To this, Lewis said, "Yeah, it's pretty amazing. You know, I can't complain about anything really, you know, even the bad days. I really can't complain about it." Lewis said that he has tried helping his family a lot, but somehow his family burns him in the end.
However, Lewis also spoke about the minor drawbacks to his fame and wealth and spoke about how he would try to help his family out, but that would sometimes backfire.
To illustrate his point, Lewis talked about the time he had bought cars for his mother, sister and brother. In less than a few months, they had sold the cars for cash, and they all had some ludicrous excuses for doing so.
Read: BREAKING: Conor McGregor vs Dustin Poirier Trilogy Expected To Headline UFC 264
Derrick Lewis on being asked for money
Ever since Lewis has gained wealth and popularity, several people, including the ones who hadn't been in touch with him, had asked him for money.
When Rogan asked Lewis if people often asked for financial help, Lewis replied, "Every day, you know. I already know what's the setup going to be. As soon as someone texts me or calls me, that I haven't talked to in a long time."
Read: 'He Will Change the Way the UFC Heavyweight Title Is Viewed in the Sports World'- Daniel Cormier Hypes up Francis Ngannou's Reign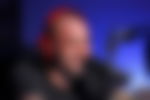 Upon hearing this, Rogan gave Lewis a piece of advice and told him to change his number. To this, Lewis said, "Bro, I changed my number. I change my number all the time." 
ADVERTISEMENT
Article continues below this ad
It was no wonder that Rogan said that more money meant more problems, a statement Lewis heartily agreed with.
Looks like even the most dominating heavyweight contenders have some personal life crisis. Although The Black Beast spoke about the disadvantages of being famous and wealthy, he didn't really complain about them. He is living the American dream life, and that thrills him.
Read: How Kamaru Usman Played an Important Role in Francis Ngannou's Victory at UFC 260 ?
ADVERTISEMENT
Article continues below this ad