Derrick Lewis' UFC Losses: Who Has Beaten Derrick Lewis Inside The Octagon?
Published 07/20/2021, 12:09 PM EDT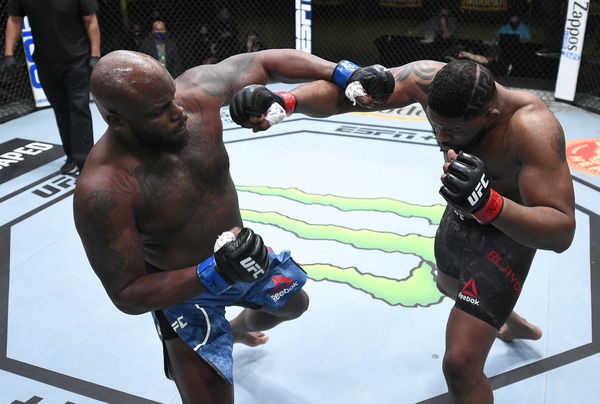 ---
---
UFC heavyweight contender Derrick Lewis is gearing up for a matchup with Ciryl Gane in the headliner of UFC 265. They will fight for an interim UFC heavyweight belt. 'The Black Beast' is currently riding on a solid form and will look to capture the first gold of his UFC career.
ADVERTISEMENT
Article continues below this ad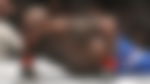 A career that has seen him fight for UFC in 21 matches has resulted in 16 victories and 5 losses. Let us have a look at those losses and the fighters involved in them.
ADVERTISEMENT
Article continues below this ad
Derrick Lewis vs Matt Mitrione- First KO loss
Lewis fought Mitrione at UFC Fight Night 50 in September 2014. This was his third match for the promotion and he was riding a 2 fight win streak in UFC. Meanwhile, Mitrione had picked up an impressive KO win in his last fight.
Lewis moved to the center. Mitrione started with a big shot. Before lewis could understand anything, he ate a short right uppercut while ducking and fell on the canvas. Mitrione pounced on him with some thunderbolt punches.
He started with a big right hand followed by two, three more rights. Lewis was already in trouble, but he tried to get up on his feet. Mitrione then connected with a killer fist and another right to end his night once it for all.
This was the first loss for Lewis in UFC octagon and the first KO/TKO loss ever.
A hook kick by Shawn Jordan brings an end
Ever heard of Sweet Chin Music being used in UFC? The legendary WWE fighter Shawn Michaels used the same move to finish his opponents. That's what happened when Lewis fought against Shawn Jordan at UFC Fight Night 68.
Lewis started the first round aggressively with a body kick followed by two head kicks. He then takes the game to the cage where Jordan flips him over and gets the takedown before connecting with some short elbows against the cage.
After some struggle, Lewis finally finds some rhythm and connects with some spin kicks. Jordan went again for a takedown but ate an elbow instead. Short elbows from Jordan. Lewis up again. They stalled out in the clinch. Some knees to the legs from Jordan. Lewis pushed him across the cage and they both opened up with punches.
After some hustle, Jordon finds another takedown and goes for some hammer fists. The round ends with Jordon slightly on top.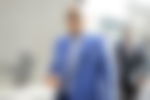 Lewis again started with some hard kicks. But suddenly, out of nowhere, Jordan brought out a hook kick that dropped Lewis for the bad. He then mounted over him and bludgeoned him with punches. After a brief demolition job, the ref pulled the switch, and the match was over.
A hunting job for Mark Hunt
Lewis fought Mark Hunt at UFC Fight Night 110. He had a seven-inch reach advantage over Hunt, which left Hunt with an improbable task of negating Lewis' hammer fists. During the match, Hunt used his famous right hand and left hook several times only to see Lewis avoiding it and starting the chase again.
Hunt held his ground when Lewis unleashed a series of head kicks and rising knees. He was only finding success when he attacked Lewis' body and got the clue to proceed in the match.
The "Super Samoan" was all over Lewis during the fourth round and ripped into his body when Lewis tried getting away. In the end, some successive blows from Hunt brought an end to Lewis's stay in the octagon. Lewis did himself no good while defending Hunt's hands. The referee had seen enough and waved off the bout.
Derrick Lewis vs 'DC'- shot for the heavyweight gold
After picking up three successive wins, Lewis finally got his chance for the championship gold. He fought then-champion Daniel Cormier in the headliner of UFC 230.
Lewis started the fight with a couple of high kicks. Cormier, though, spun the tide in his favor and fetched him against the cage. 'DC' then took Lewis down to the ground at the four-minute mark.
The crowd started booing after a minute of DC mounting over Lewis. Lewis somehow got up, but 'DC' was too good and again brought him down. The champ thoroughly ground Lewis throughout the first round.
In round 2, Lewis used flushing and hammering fists on 'DC' but the champ withered them all. But that didn't last long, as Cormier brought Lewis back to the canvas again, with a headlock, grinding out the bigger opponent. He saw an opening and subsequently locked in a rear-naked choke to seal the deal.
dos Santos displays the striking supremacy
Lewis fought Junior dos Santos at UFC Fight Night 146 after his previous match ended in a loss. The first round was more of a comical affair than serious fighting. The round had staring contests, comical lunging kicks, and some intense exchanges.
Both heavyweights showed their power early on, as JDS used a massive overhand right, and 'The Black Beast' countered with a right kick.
ADVERTISEMENT
Article continues below this ad
In a clinching moment, JDS used a spinning back kick that temporarily shocked Lewis. He spent much of the rest of the round catching his opponent. But Lewis was not down for the count. He came back with massive counters whenever JDS approached him. It was nothing but a survival mode.
In the second round, dos Santos displayed his power boxing game, and Lewis crippled under the pressure. A right hand later, Lewis found himself in the defensive mode. The former champion kept the pressure on until it forced the ref to call an end.
WATCH THIS STORY: Top 5 UFC fighters with the highest significant strike accuracy
ADVERTISEMENT
Article continues below this ad
With a fight against Gane, Derrick Lewis has another chance for glory moment. He has already established himself as an elite in heavyweight and a championship will only act as icing on the cake.