'Diaz is the Villains of All Villains'- The Korean Zombie Lauds UFC Stars Nate Diaz and Colby Covington
Published 07/27/2021, 12:15 PM EDT
---
---
The Ultimate Fighting Championship (UFC) is the biggest MMA production in the world. It houses many magnificent fighters who have either a good baby-face personality or a heel personality. Featherweight elite Chan Sung Jung appears in the former category and someone like Nate Diaz falls into the latter category.
ADVERTISEMENT
Article continues below this ad
'The Korean Zombie' has had a storied career where he has been a fan favorite. He has also seen and experienced how the industry works and what are the ingredients to run a successful promotion. He also jointly owns the record for the most performance bonuses in the featherweight division.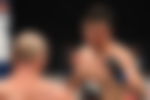 Just like in a movie, where the hero has a villain to thrive upon, a negative character is very much essential in a fight to get attention and make it interesting.
ADVERTISEMENT
Article continues below this ad
Speaking about the same on his YouTube channel, Jung detailed the importance of having anti-heroes in MMA to generate public interest. He also named fighters like Nate Diaz and Colby Covington to support his claims.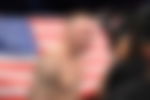 "(Nate Diaz) is the villains of all villains," he said. "Actually, I take that back. Nate Diaz is not a villain. He's just someone crazy."
Jung then described how Covington had to change his persona to stay relevant and save his job. The current welterweight title challenger made an infamous switch to heel persona in 2017. He not only thrived after this change but also gained immensely in his in-ring performance.
"Villains have the most popularity," he added. "MMA wouldn't be MMA without the presence of the villains. A hero fighting hero? Now, that's no fun."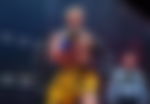 He added, "There is Colby Covington, for example. Colby Covington was once a sweet fighter, but after almost being kicked out of the UFC for having less than average fights, he changed and found a new character to be."
Is it beneficial to have villains like Nate Diaz and Covington?
Of course. It doesn't matter what kind of persona they hold in front of fight fans, revenue generated from their characters is what matters at the end of the day.
Whether we put Diaz into the villain category, he still sells the PPVs. In fact, if we look at the highest selling PPVs, he has a name in the top 5 (the ones with McGregor). And on top of that, he is a crowd puller.
ADVERTISEMENT
Article continues below this ad
Just like Diaz, McGregor too is a polarizing figure in the UFC. He generates the highest income for UFC whenever he puts his foot inside the octagon. His matchup with the former lightweight champ Khabib Nurmagomedov generated the highest PPV buy rate for the promotion. He acted like a perfect anti-hero to that of Khabib.
WATCH THIS STORY: 5 unknown facts about UFC president Dana White
ADVERTISEMENT
Article continues below this ad
The numbers don't lie. It's pretty much essential to have villains to counter the heroes, and this provides a treat to the fans and the promotion overall.
Do you agree with Jung's statement?