Diego Sanchez Finally Breaks Silence on Parting With Coach Joshua Fabia
Published 05/23/2021, 9:57 AM EDT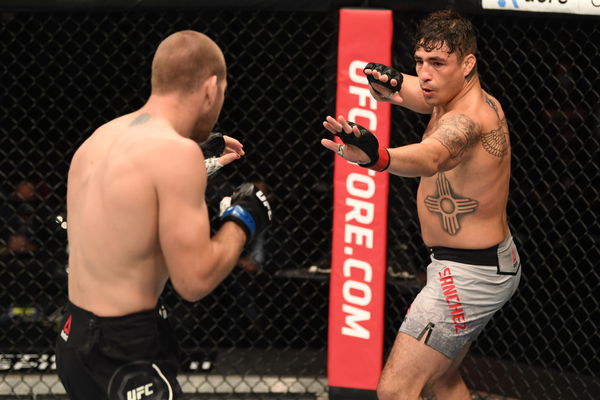 ---
---
UFC Hall of Famer Diego Sanchez recently parted ways with his controversial coach Joshua Fabia. The news broke out this Thursday with Sanchez not explaining anything on the matter at that time.
ADVERTISEMENT
Article continues below this ad
Charles Lakins, Sanchez's attorney, had announced that they decided to leave Fabia on Thursday. Lakins had also added that Sanchez has withdrawn his business ties to the coach cum manager.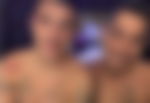 ADVERTISEMENT
Article continues below this ad
Now, Sanchez has broken his silence on the matter and penned down in brief what led him to take this decision of separation from his manager.
He wrote, "Sometimes you have to look hard in the mirror to see yourself clearly. I had a lot of hard truths I have had to look at."
Many fighters and fans alike had raised concerns previously on how much the coach had an influence on Sanchez's career. The duo joined forces in 2019 professionally before Sanchez's fight with Mickey Gall at UFC 235.
Fabia, the self-described healer, and owner of the School of Self Awareness, was always at loggerheads with UFC officials and executives over the approach Sanchez should make.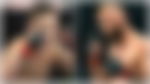 The boiling point reached when Fabia had a severe altercation with officials regarding Sanchez's long-term health issues prior to his requested last fight against Donald Cerrone.
The UFC saw no other alternative and had to release Sanchez from the promotion to bring an end to all the controversies.
Dana White had explained why he had to release Diego Sanchez
It's a rarity that White gets fed up with any fighter's coaching staff. In an interview, White clarified what led him to release a man he admired.
"I have an incredible, amazing relationship with Diego, and I like him very much, and I hope he is ok. One of the sad things that happens, not just in fighting but in sports, and I want you to quote me on this, are these creepy weirdos who come from God knows where and leech onto fighters or athletes.
"They never do any good for them. Somehow, this creep (pointing to Fabia) got into Diego's life and has been controlling him," White had said.
ADVERTISEMENT
Article continues below this ad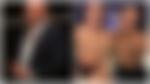 With the parting of his controversial coach, Sanchez can hope to reconcile with UFC and return for a much-deserved farewell fight. As mentioned earlier, White shares a good bond with him and could give him a worthy opponent to pull the curtains down on his career.
Can we see Sanchez competing for UFC once again?
ADVERTISEMENT
Article continues below this ad