Dillon Danis Says He Will Beat Francis Ngannou to Death in a Street Fight- 'Even Drunk I'll F**K Him Up'
Published 04/23/2021, 10:58 PM EDT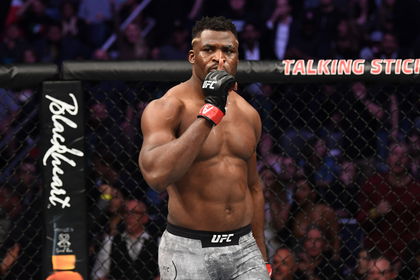 ---
---
Dillon Danis is not one to shy away from making bold predictions. Danis is a highly decorated Jiu-Jitsu practitioner who transitioned to MMA and is one of the biggest names in Bellator MMA at the moment. However, 'El Jefe' is also notoriously known for making outrageous claims, some of which might be true, but in most cases, they leave fans bewildered. 
ADVERTISEMENT
Article continues below this ad
Danis, who was a well-known athlete in the Jiu-Jitsu community, gained mainstream attention when he joined Conor McGregor's camp for the Nate Diaz rematch. He has since stayed close with 'The Notorious' and is associated with McGregor as a friend and training partner.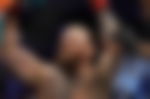 ADVERTISEMENT
Article continues below this ad
Dillon Danis calls Francis Ngannou a one-punch chump
On a recent episode of Flagrant 2, a podcast hosted by comedians Andrew Schulz and Akaash Singh, Danis made an appearance to cover everything from Jake Paul, to his next fight. 
One such conversation during the podcast entailed the UFC heavyweight champion of the world, Francis Ngannou. The hosts asked Danis if he thought he could beat Francis in a fight. He said,
"I can survive his punch because I'm very good at weathering the storm… He's the kind of guy, he's like a one-pump chump… In a street fight to the death, where someone's gonna die, I'll beat him."
When asked what an outcome of a Jiu-Jitsu contest between the two men would be, he said,
"Jiu-Jitsu? Come on, that's like a joke. In a Jiu-Jitsu matchup right now, even drunk, I'll f**k him up. Come on, he's terrible on the ground"
ADVERTISEMENT
Article continues below this ad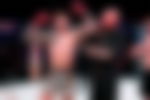 Danis last competed in June 2019 and has since been out of action because of a nasty knee injury. 'El Jefe' revealed that he was the first choice to face Jake Paul earlier this month. However, since he was nursing the injury, Ben Askren was picked over him. 
Danis further continued that he aims to make a comeback this year and would like to start by taking on the winner of Jake Paul vs Ben Askren. 
ADVERTISEMENT
Article continues below this ad
What do you think of a potential fight between Jake Paul and Dillon Danis? Who do you think would win? Let us know in the comments below!