Does Stipe Miocic Deserve Trilogy Fight Against Francis Ngannou Or Should UFC Book Jon Jones Next?
Published 03/29/2021, 1:00 PM EDT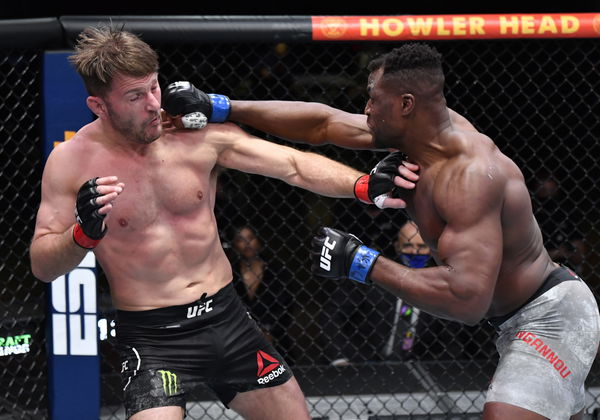 ---
---
Stipe Miocic just saw his UFC Heavyweight title run end yet again. The two-time champion rematched Francis Ngannou three years after their first encounter. That night in 2018 was an easy win for Miocic and sent Ngannou into the worst performance of his career against Derick Lewis.
ADVERTISEMENT
Article continues below this ad
However, both fighters had major activity in those three years. Stipe won a trilogy against Daniel Cormier 2-1, while Ngannou won four fights in about 3 minutes with vicious knockouts. As a result, Ngannou was the favorite heading into this bout and delivered by knocking Miocic out in the second round to become champion.
ADVERTISEMENT
Article continues below this ad
Champions usually get instant rematches, but Stipe may have to wait because of Jon Jones. Jones is rumored to be the next fight for Ngannou in what may be the biggest bout the division has seen since Brock Lesnar was allowed. If not that, the UFC may give him a chance to redeem himself against Derrick Lewis. But what about Miocic? Does he deserve the rematch over a Jones bout?
Stipe Miocic deserves the trilogy. After all, he is the greatest fighter in divisional history. But what sense does it make to book that rematch right now when Miocic clearly needs to take a step back and recover from this loss? In the meantime, there are two bouts the UFC could easily fill in with Ngannou.
Stipe Miocic: Should he get the trilogy against Ngannou?
Jon Jones is probably the greatest UFC fighter of all time and will never be stopped for a title shot. However, it seems things may be tense between him and Dana White, with fears that disagreements could scupper the Ngannou-Jones bout. Meanwhile, Stipe is a prizefighter that would love to get a crack at his old title again.
ADVERTISEMENT
Article continues below this ad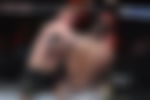 Derrick Lewis is an interesting option. He is someone the UFC could explore if they can definitively rule out Miocic and Jones. The benefit of booking JBJ is the fact that it may be the biggest bout in divisional history since UFC 100. Along with that, it allows either Jones to establish his legacy as GOAT or give Ngannou the rub of being the first to beat Jones. For the UFC, it is a win-win.
ADVERTISEMENT
Article continues below this ad
That isn't the case with Miocic. The fan interest for a trilogy here isn't as high as it was with DC. But Miocic definitely deserves the bout. It doesn't seem to be an instant rematch, and hopefully, the shot can be given to him whenever he is ready to fight again. The least they can do for a man they promoted as one of the greatest of all time.