'Doesn't Get Me Motivated'- Georges St-Pierre Says MMA Return is Unlikely
Published 02/17/2021, 12:15 PM EST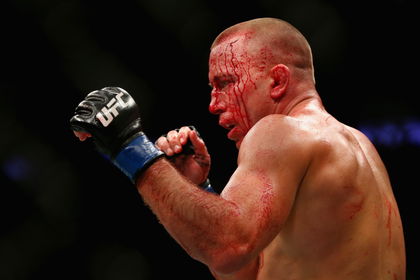 ---
---
Georges St-Pierre is one of the greatest fighters of all time, but many fighters are climbing up the ranks to catch up to him. Khabib Nurmagomedov replicated him by retiring on a 13-fight UFC win streak, while Kamaru Usman is breaking his records in the Welterweight division. Despite all of this, it doesn't look like GSP will be returning to the Octagon. He told SportsNet the following.
ADVERTISEMENT
Article continues below this ad
"Right now it is very less less likely. More than two years ago we tried to make it with Khabib. We were ready to go under these conditions and these terms. The UFC refused. Now more than two years have passed. When you make business, if you wanna buy my car at one price, you cannot come back two years later and say the same price. It doesn't work like that."
Through their first 13 UFC fights:

Kamaru Usman
13-0
+2.33 significant strike differential per minute
0.5 knockdowns per fight
47% takedown accuracy
53% control rate

Georges St-Pierre
11-2
+3.07 sig. diff/min
0.5 KD/fight
80% TD acc
55% control#UFC258

— MMA By The Numbers (@NumbersMMA) February 14, 2021
ADVERTISEMENT
Article continues below this ad
GSP then revealed that he can't seem to motivate himself to return and fight Kamaru Usman. "Time has passed and my life isn't the same as two years before. The universe has changed and that's how it works. To go back and give three months of my life to training camp to face Kamaru Usman, it doesn't get me motivated."
Georges St-Pierre: Should he return to the Octagon?
ADVERTISEMENT
Article continues below this ad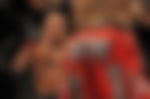 The fan in everyone would do anything to see Georges St-Pierre return to the Octagon. There isn't a bigger fight to headline any UFC card than the return of GSP to take on two fighters who are undefeated in the UFC and are on 13-fight win streaks. Usman broke GSP's Welterweight win streal, but GSP fought Michael Bisping at Middleweight in his final career bout.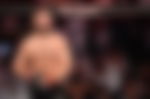 ADVERTISEMENT
Article continues below this ad
It is a shame that the UFC didn't jump on the chance to book Khabib Nurmagomedov against GSP in 2018-19 when GSP allegedly offered it to them. However, it seems he is good with where he is. If he can stay away, keep his legacy intact, and avoid getting more damage, it is a win for everyone.