'Dude, You Didn't Break My Jaw'- Colby Covington Says Kamaru Usman is Afraid To Rematch Against Him
Published 05/29/2021, 9:04 AM EDT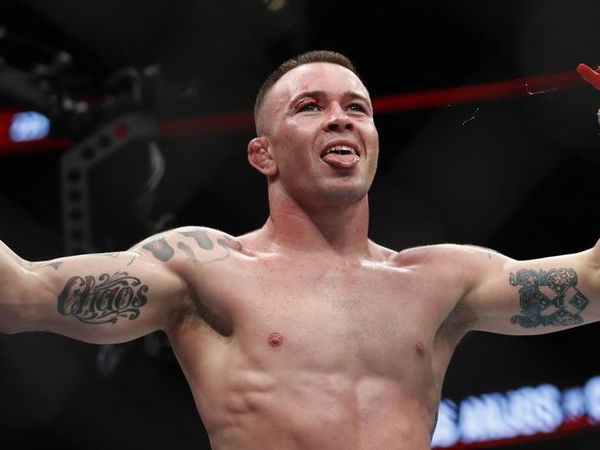 ---
---
Former UFC interim welterweight champion Colby Covington and current welterweight champion Kamaru Usman have been at crossroads for an eternity now. Covington in particular is adamant about getting another shot at the title after their masterclass at UFC 245.
ADVERTISEMENT
Article continues below this ad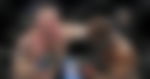 Recently, he appeared for an interview with 'The MMA Roasted Podcast' where he opined about his fighting technique and also why he thinks the Nigerian is neglecting him for another match.
ADVERTISEMENT
Article continues below this ad
'It's true, you know. I got a gift from God, you know, I got extra long that people like to say," he said. "I have been given the name you know, the cardio king for a reason.
"Because I don't get tired, and I keep going. My mentality is different from a lot of guys."
He then talked about Usman. "Going back to Marty Juiceman (Usman), for sure he doesn't wanna sign the contract. He felt the pressure and intensity that I bring when I step into that UFC octagon."
'Chaos' further claims that Usman got away lucky last time and wrongly believes he broke his jaw. "Dude, you didn't break my jaw, that fake extra that's out there on the internet…it's hilarious he tries to claim this narrative 'oh I broke your jaw'. You didn't break a sh*t," he said.
Colby then added Usman didn't break his jaw but accepted it was a clean blow from the champ, albeit his hands were down and he couldn't defend.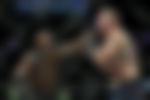 He then threw a challenge at Usman for repeating what he claims to have done. "Deep down inside, Marty knows what I bring when I come to the UFC octagon. He is gonna look for any way to coward out, not fight me again," he concluded.
Dana White believes Colby Covington to be the No.1 contender
Usman (19-1) made short work of Jorge Masvidal in his title defense at UFC 261. After the match, White had appeared for the post-match interview where he pressed on the notion about Covington being next in line for the champ.
"It's the fight to make. He's the No. 1 (contender) in the world. Usman's thing was, he didn't want him to be the backup. He's like, 'I want Masvidal, then I want a camp, then I'll take (Covington) again. I'm going to start lapping these guys," the boss said.
ADVERTISEMENT
Article continues below this ad
While there is no denying that Covington is ahead in the race from others for the title opportunity, the deal is still to be finalized. It remains to be seen when everything does get worked out.
What do you make of Covington vs Usman 2?
ADVERTISEMENT
Article continues below this ad
WATCH THIS STORY: Five interesting facts about UFC you probably didn't know about