Dustin Poirier Can Beat Conor McGregor- Michael Chandler Explains How
Published 01/06/2021, 5:00 AM EST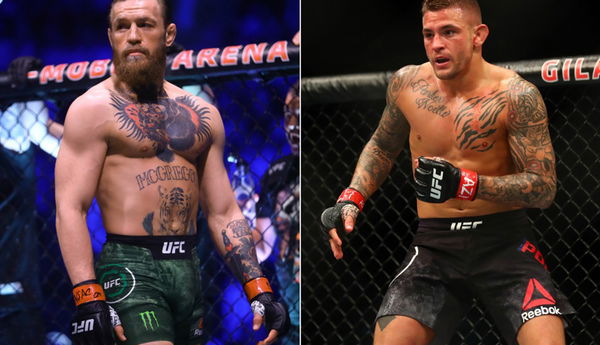 ---
---
Conor McGregor will take on Dustin Poirier at UFC 257 in what is set to be a fight for the ages. The two men last faced each other at UFC 178. Seven years on both men have achieved a lot in the sport and have grown both as individuals and as athletes. The first time around Conor was able to stop Dustin in the first round, just like he said he would. 
ADVERTISEMENT
Article continues below this ad
There are a lot of questions to be answered going into this fight. How has Dustin processed the previous loss? Will it still play in his mind knowing that the person across him knocked him out previously? The answer to all the questions will come to the fore once the cage door closes on January 23.  
Read: The Mystic Mac returns! Conor McGregor makes a prediction for his Dustin Poirier rematch at UFC 257
ADVERTISEMENT
Article continues below this ad
Michael Chandler makes his prediction for Conor McGregor vs Dustin Poirier 
In an interview, Brett Okamoto of ESPN asked Michael Chandler how he thinks the fight between Dustin and Conor plays out. 
He said, "
Man, I think you got to give the deep waters, later rounds, and close volume punching exchanges to Dustin Poirier. We've seen Conor go five rounds once, maybe twice… But we have seen Poirier do it numerous times…. I think it is going to be 95% on the feet battle… Obviously in the early rounds Conor's power, Conor's precision the first few rounds, Dustin is going to have to be on his P's and q's
"
'Iron' continued, "He will have to evade a little bit but also get inside of Conor's reach. Don't run away too much because I think guys have a tendency to run away And Conor is able to leap in with that left hand and catch them."
ADVERTISEMENT
Article continues below this ad
Poirier has to get in there and make it a fight pretty damn quickly, and let him know that he is in the octagon with a different Dustin….But if I had to be a betting man, my money would still lean towards Conor McGregor."
On the same card, Michael Chandler will be making his UFC debut against Dan Hooker,  presumably as the co-main event. Chandler will be keeping a close eye on the match as there is a good chance that he will fight either of those two men in his UFC career.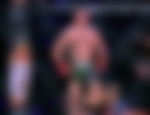 ADVERTISEMENT
Article continues below this ad
 UFC 257 is a big card for the 155-pounders, and after the event, the picture of the lightweight division will be a lot more clear. The winner of the main event will most likely fight for a title in their next bout.