Dustin Poirier Declares Himself as the Lightweight Champion After UFC 257 Win
Published 01/26/2021, 8:26 AM EST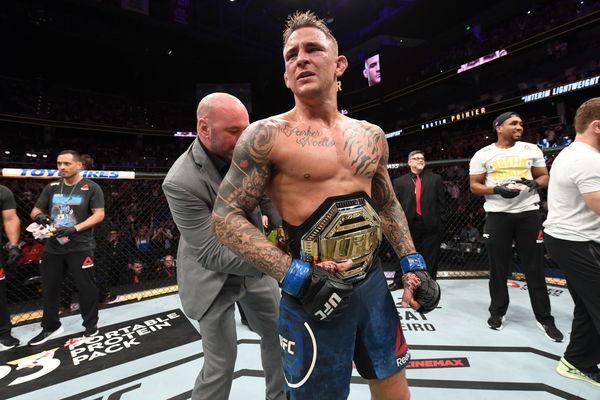 ---
---
Dustin Poirier is definitely an MMA superstar now. While ardent fans would make the case that Poirier reached that status a while back, knocking out Conor McGregor within two rounds is a star-making moment that not many can boast of. Especially when it is on a card that has now been certified as the second biggest UFC card of all-time.
ADVERTISEMENT
Article continues below this ad
The Lightweight Division is in limbo right now, as Khabib Nurmagomedov definitely looks to be relinquishing his title. As a result, many presumed that Conor McGregor vs Poirier would be for the Lightweight title at UFC 257. However, it wasn't, and now Poirier is the certified number one contender. But 'The Diamond' believes he is already holding the belt, as he has made known on Twitter.
ADVERTISEMENT
Article continues below this ad
While one can make the case for Poirier being the champ after that win over Conor, there is a technical flaw with that. Poirier weighed in at 156 pounds, which wouldn't allow him to get the title based on that win. However, everyone knows that Poirier is the best candidate for champion with Khabib gone.
Dustin Poirier: The uncrowned king?
While Khabib still has the crown, everyone is getting ready to give it to Poirier. Commissions may not recognize Dustin Poirier as a champion because he weighed-in at 156 for his last fight. However, everyone will look at Dustin as the de facto champion with Khabib gone.
ADVERTISEMENT
Article continues below this ad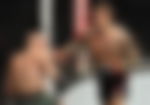 The only way to make this official is by getting Dustin another fight against a top contender. They can also explicitly state it as a title fight, so no fighter misses out on the weight limit. He has a host of ready opponents, with Michael Chandler and Charles Oliveira at the front of the line.
ADVERTISEMENT
Article continues below this ad
Former rivals like Nate Diaz, Justin Gaethje, and Tony Ferguson also claim to have a stake at the belt. It will be interesting to see how the UFC books themselves to get out of this situation. But for now, everyone has to admit that Poirier is the uncrowned king of the division. Hopefully, he gets a chance at making it official sooner rather than later.