Dustin Poirier Reveals He Won't Over-Study Conor McGregor Film Ahead of UFC 264
Published 04/28/2021, 11:45 AM EDT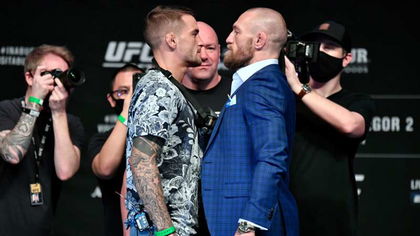 ---
---
Dustin Poirier vs Conor McGregor at UFC 264 will hopefully end the story between the two fighters. While it has been a great rivalry that has resulted in two stoppage wins for both, 264 seems to be the one to definitively prove who's better. The winner will also presumable be the #1 contender for the Lightweight title after a new champion is crowned at UFC 262.
ADVERTISEMENT
Article continues below this ad
Poirier holds the latest win in the series from UFC 257. But what is the strategy that Poirier employs to prepare for this unpredictable fight? Well, the one thing he surely doesn't do is watch too much film of his opponent so as to not over-analyze the fight. That is an approach he will use for the trilogy as well.
ADVERTISEMENT
Article continues below this ad
"As my career has progressed, I've spent less time overthinking fight footage. But I definitely watch film for a good bit and see tendencies, reactions to certain things. The way guys change levels to avoid takedowns. Throw counter shots, which Conor is very dangerous at. I do look for things but I am not going to overwhelm myself by trying to break everything down and go crazy because I used to do that, and it drives me nuts and keep me up at night."
Dustin Poirier: Has he found the winning formula?
Dustin Poirier is on the cusp of cementing himself as one of the best lightweights in recent history. The last time Poirier lost to any Lightweight not named Khabib Nurmagomedov was in 2016.
ADVERTISEMENT
Article continues below this ad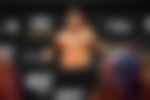 Poirier has been almost unbeatable ever since moving up to Lightweight and has been proving his superiority over the division. The second fight with Conor McGregor proved exactly that. There are levels in the division, and Poirier definitely sits atop. But on any given day, there is no fighter more deadly than McGregor.
ADVERTISEMENT
Article continues below this ad
Poirier is aware that McGregor has a deadly countershot. But that isn't all. McGregor is a notoriously fast-starter in fights, while Poirier needs to feel opponents out. We saw that in their second fight when Conor won the first round. But the final bell is all that matters, and it rang for Poirier last time. If he prepares and executes, it may ring once again.