Dustin Poirier Says He Will Not Support a Brand Unless He Uses It
Published 05/25/2021, 5:00 AM CDT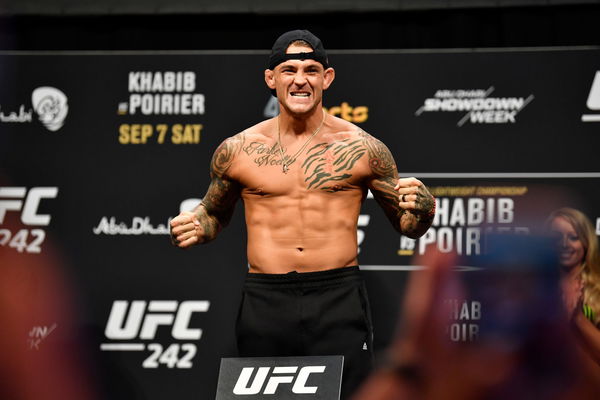 ---
---
A career in the sport of combat is usually rather short. There is an extremely short window of time where fighters can make a good amount of money, which they might not be able to make once they stop fighting. Therefore, fighters today aim to maximize their earning potential through various partnerships and sponsorships over the course of their career and Dustin 'The Diamond' Poirier is no different.
ADVERTISEMENT
Article continues below this ad
The boom of social media and the influx of influencer marketing means that a lot of fighters have the opportunity to increase their earnings by partnering with brands. We often see them promoting clothing lines, betting websites, energy drinks among other things.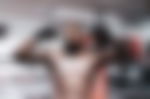 ADVERTISEMENT
Article continues below this ad
Dustin Poirier reveals his reasoning behind the partnership with various brands
On a recent podcast with Teddy Atlas, Dustin Poirier spoke about everything from Charles Oliveira to Conor McGregor. Poirier also gave his thoughts on partnerships with different brands and how he decided whether a partnership is the right fit for him or not.
"For me where I am at in fighting in my career, money-wise and stuff. I am not going to partner with a brand unless it is something that I use. Like the power-dive, before the deal came about, I was using it. I was traveling with the travel case and I was using it on fight trips and training camps."
'The Diamond' continued,
"So when they offered a deal, it made a lot of sense to me. It's easy to add these advertisements in when I am using the product. Same as Celsius, me and my wife were drinking Celsius when they first started out here in Florida. Then the deal came about and it just made sense…. I am just thankful that a lot of these partnerships are very organic." 
ADVERTISEMENT
Article continues below this ad
After his win over Conor McGregor at UFC 257, Dustin Poirier has elevated his status to one of the biggest names in the UFC. 'The Diamond' opted for a rematch against McGregor over a title shot which drew the ire of many. However, UFC boss Dana White stated that it was the correct thing to do.
ADVERTISEMENT
Article continues below this ad
If Poirier is able to secure another win over McGregor in a few month's time his fame will skyrocket and open new doors and opportunities for himself.