Dustin Poirier Says Lack of Trash Talk Helped Him Beat Conor McGregor
Published 02/26/2021, 10:45 PM EST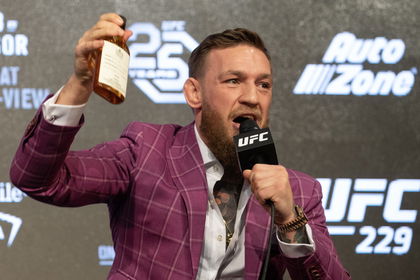 ---
---
Conor McGregor has adopted a slightly different approach in his last two fights against Donald Cerrone and Dustin Poirier. There was little to no trash talking from 'The Notorious' leading into both bouts. This was a stark contrast from what fans had been used to seeing from him. 
ADVERTISEMENT
Article continues below this ad
Apart from his sniper of a left hand, many fans and pundits believe that his ability to trash talk and get into his opponent's head is his most lethal weapon. It is the relentless trash talk that won him many fights even before he had to step in the octagon. The fights against Jose Aldo and Dustin Poirier are perfect examples of the same. 
However, in the last two fights, Conor was extremely respectful to both his opponents and Poirier feels it was this that was his biggest drawback. 
ADVERTISEMENT
Article continues below this ad
Read: Jon Jones spars in bulked up heavyweight frame- looks dangerous 
Dustin Poirier gives his thoughts on the 'new' Conor McGregor 
On a recent episode of Joe Rogan's podcast, Rogan asked Poirier what it was like facing a Conor McGregor who was not an a**hole.
'The Diamond' said,
"Dude you know fighting is hectic already… you know what's on the line, so it's just a lot of pressure. So it being a little bit more calm for me, was smooth sailing man. Cause it's already hectic enough. I say the same thing about the fans, like when I fought at the Apex, it was nice cause like I said fighting is crazy. So without having guys spilling beer, yelling you're going to die on the walk to the walk, it's relaxing to me."
Poirier continued, "But, he did the same thing with Cowboy, I thought maybe this is him just maturing and he's got a few kids now. Like maybe it's just maturing, you know we all change, maybe he's a different person."
ADVERTISEMENT
Article continues below this ad
The common consensus is that Conor McGregor genuinely respects the likes of 'Cowboy' and Dustin, which is why he did not talk trash. However, if he was matched up against Nate Diaz or Khabib Nurmagomedov, he would definitely not hold back the trash talk against the two men.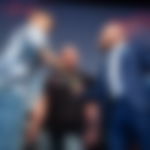 There is also a notion that 'The Notorious' needs to trash talk and feel like he is in his opponent's head for him to perform at his optimal levels. 
ADVERTISEMENT
Article continues below this ad
What do you make of Conor McGregor not trash-talking? Do you think being 'nice' puts him at a disadvantage? Let us know in the comments below!