'Election is Over!'- Michael Chiesa Calls Out Colby Covington For Next Fight
Published 01/20/2021, 3:46 PM EST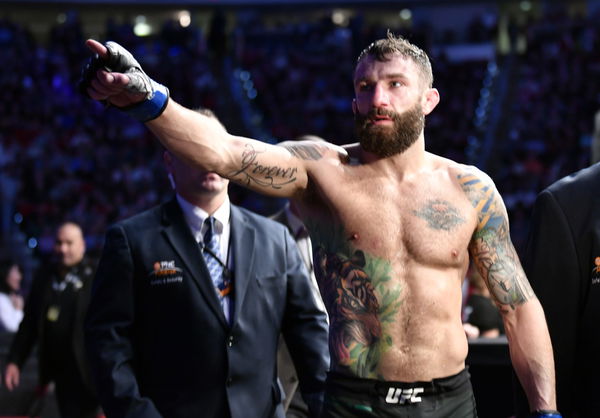 ---
---
Michael Chiesa just out-wrestled Neil Magny on the road to his first-ever 5-round fight win in the UFC. This fight brought Magny's resurgent win-streak to an end and extended Chiesa's win streak to 4. This would entitle him to one of the top-ranked opponents, even though Welterweight is absolutely stacked at the top.
ADVERTISEMENT
Article continues below this ad
Many hypothesized that a good next fight would be against Tyron Woodley, Demian Maia, or the loser of Leon Edwards vs Khamzat Chimaev. However, Chiesa wants a big fight. In his post-fight interview, Chiesa made his target crystal clear. Colby Covington.
Michael Chiesa: "The election is over. Colby Covington, your schtick is done. I want you next, boy."

… and walks away.

— Ariel Helwani (@arielhelwani) January 20, 2021
ADVERTISEMENT
Article continues below this ad
Colby is currently rumored to be fighting Jorge Masvidal next. That rivalry has been a long-time coming, so it is unlikely the UFC will choose Chiesa over a possible Masvidal super-fight.
However, there are many issues that have held up the booking of that fight. If the fight is hard to book, Colby could take a warm-up fight. He has shown he isn't afraid, so he may just do it.
Michael Chiesa vs Colby Covington: Who wins?
While Chiesa had an impressive win, the odds have to be in Covington's favor. Colby took the current Welterweight Champion Kamaru Usman to the 5th-round and is arguably the best fighter in the division outside Usman.
Chiesa showed how elite his wrestling is, but he won't be able to out-scramble Colby like he could Neil Magny.
ADVERTISEMENT
Article continues below this ad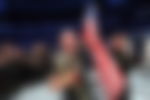 Colby's stand up is way more dangerous than Chiesa's. One could argue the merits on the ground. While Covington is definitely a better wrestler, Chiesa is the better BJJ practitioner. But Colby's wrestling style rarely allows the pocket of spaces that a BJJ enthusiast may need to get themselves out of tough situations.
This was a great win for Chiesa, and he called his shot out really well. He picked a high-profile opponent, which will get everyone talking.
ADVERTISEMENT
Article continues below this ad
While it is more realistic for him to face someone like Maia, no one should fault him for seeking Colby. As for an actual fight? Chiesa would definitely be fighting from underneath Colby in terms of odds.