Every Tattoo on Michael Chiesa and the Stories Behind Them
Published 08/07/2021, 1:14 PM EDT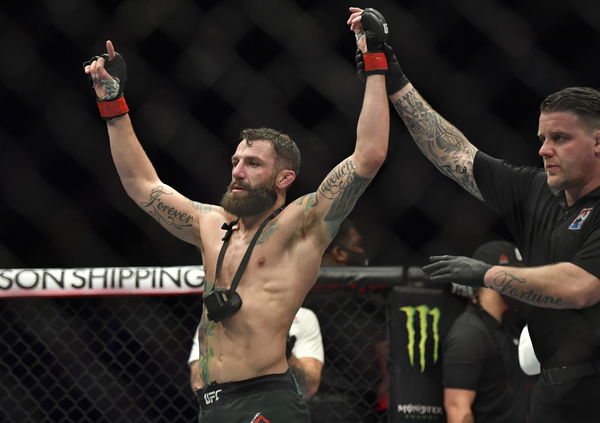 ---
---
One of the top-ranked welterweights in the UFC and an elite fighter in all aspects, Michael Chiesa has been an integral part of UFC in a decade-long career. The American has had stellar fights throughout his career and would want to get a taste of the championship before he retires.
ADVERTISEMENT
Article continues below this ad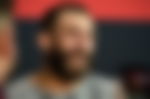 It's a common norm amongst many UFC fighters to ink their bodies with tattoos. And a fighter as famous as Chiesa is an integral part of that list. Unlike many fighters, who spot one or two tattoos in their bodies, Chiesa has a sizeable chunk of tattoos inked in his body.
ADVERTISEMENT
Article continues below this ad
The 'Maverick' has so far inked 9 tattoos. Let us look at those beautiful and interesting tattoos and figure out the hidden meaning they carry. (via Body Art Guru)
Michael Chiesa- 'Praying Hands' Tattoo
Chiesa's right shoulder contains a tattoo of two hands joined in prayer, holding a rosemary bead necklace that is hanging below with a cross as a pendant. Those hands are bleeding and covered in bandages.
Rays of shine emit from behind the hands covering the upper background of the tattoo. Tattoos of clouds complete the lower half in the background. A banner with the word "Psalm 144:1" tattooed inside it.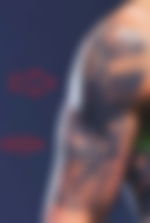 If we deduce the meaning, the hands which are praying and bleeding are actually Michael's own hands, as he is a fighter and has given his everything and owes it all to God.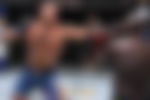 The Psalm 144:1  says, "Praise be to the LORD my Rock, who trains my hands for war, my fingers for battle. He is my loving God and my fortress, my stronghold and my deliverer, my shield, in whom I take refuge, who subdues peoples under me."
Tiger Tattoo
The right side of Chiesa's body, including his stomach and ribcage, has a tiger tattooed with some green grass to give it a definite shape. Previously, that place had another tattoo, the shades of which remain visible.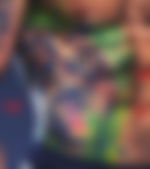 Many people consider it as a rip-off from Conor McGregor (since they have some history), who spots a tiger tattoo in the middle of his stomach. The tiger represents courage and dominance. And Chiesa carries both these qualities whenever he steps inside the octagon.
'22' Tattoo of Michael Chiesa
Chiesa has a number '22' tattoo inked on the left side of his chest. Wings are spreading out from both sides of the number and contains a burning halo ring over it.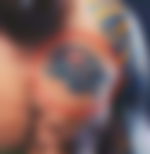 We know little about it, but in an interview, Chiesa had said that number '22' has a special place attached to him and his family.
'Yeti' Tattoo on the left thigh
'Maverick' has a large 'Yeti' tattoo inked on his left thigh. Unlike his other tattoos, this one has a menacing touch to it. It has flaming red eyes and enormous claws. The beast is holding the head of a snowman in one of his hands.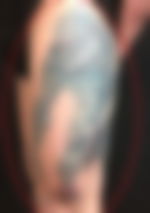 Although it can have some other meaning, one thing is certainly clear that it gives the idea that no one should mess around the 'Maverick'.
The Badge and Paw Tattoo
The left side of Michael's leg contains a bright yellow badge and a letter 'C' imprinted on it. The latter 'C' illustrates his family name, 'Chiesa'.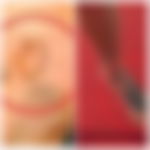 There is a beast's paw tattoo on the upper side of the left leg.
Back Tattoo containing the word 'Chiesa' and beast Tattoo
'Maverick' has inked his family name, 'Chiesa' on the backside of his body. He is really proud of his family and their origins. Another meaning could be he wants everyone to fear whenever they see his name.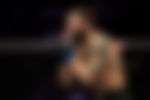 His left shoulder contains a large tattoo of a beast. The beast is in the backyard of a house with trees in the background and a fence and almost covers his left upper arm. This is another beast tattoos apart from the one he has on his left leg.
Michael Chiesa and his 'Forever' and 'Maverick' Tattoos
Chiesa's right bicep has 'Forever' inked on it. Similarly, his left bicep contains a 'Maverick' tattoo inked on it. If we combine those two, we get 'Forever Maverick'.
ADVERTISEMENT
Article continues below this ad
'Maverick' is his nickname and means an independent-minded person. Together with 'Forever', it means he is always an independent person and won't back off from showing his dominance.
These were all the tattoos that Chiesa possesses. Some have a deeper meaning and some suit his personality and style of fight.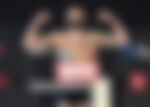 What do you make of it?
ADVERTISEMENT
Article continues below this ad
WATCH THIS STORY: Top 5 UFC fighters with the highest significant strike accuracy