'Everything Else is Just Noise'- Dustin Poirier Ready For 25 Minutes Against Conor McGregor
Published 12/23/2020, 12:00 PM EST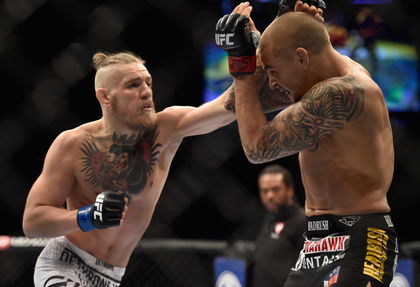 ---
---
Dustin Poirier and Conor McGregor will have one hell of a battle when they meet on January 23 at UFC 257. However, questions over whether it will be a title fight still linger, as Khabib Nurmagomedov has not relinquished the belt.
ADVERTISEMENT
Article continues below this ad
Poirier has aired his thoughts on whether the fight should be for the Lightweight title to BT Sport.
"I'm a former interim champion looking to get some gold back on my waist. Conor is a former undisputed world champion in the Lightweight division. Both of our last defeats were to the current 'retired' champion.
ADVERTISEMENT
Article continues below this ad
"There's a storyline you can draw with a lot of these fights and I just try not to play much into it, because at the end of the day, January 23rd. I'm fighting 25 minutes with one of the best guys in the world, and I'll focus on that.
Poirier added, "Everything else is noise. I have no control over those stuff, but what I do have control of is the work I just put in right before I got on this call. The work I'm.gonna put in after we hang up here. My preparation is what I'm focused on. Everything else? What's gonna happen is gonna happen. I can't control it."
Should Dustin Poirier get a shot at the title?
ADVERTISEMENT
Article continues below this ad
It is great that Dustin Poirier is just focused on just being in the cage, and not the title. However, he made his intention to get the belt back clear. Along with that, Poirier is perhaps the only one other than Charles Oliveira with a legitimate claim for a title shot right now.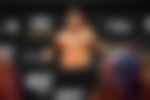 Tony Ferguson is out of the picture. Michael Chandler is yet to debut. Dan Hooker has already lost to Poirier. Along with them, even McGregor is winless in the division since 2016. However, if Dustin does get a title shot, it will probably be in this fight against Conor.
ADVERTISEMENT
Article continues below this ad
Either way, to get to a title, Dustin needs to win. And he seems pretty focused on just getting past Conor for now. However, what happens after that fight is another matter altogether.