WATCH: Brian Ortega Gets a 'Friendly Slap' by 'the Korean Zombie' After UFC Fight Night Victory on UFC Fight Island 6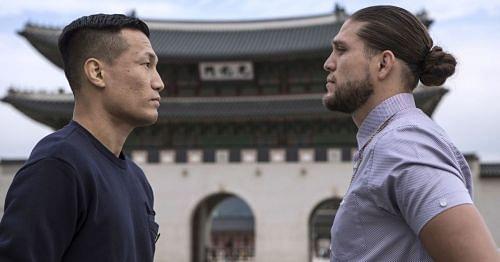 Brian Ortega and Chan Sung Jung finally squared off at Fight Island. The pair headlined the second last event of the UFC's second trip to Abu Dhabi. The card was extremely stacked and featured some incredible performances. Andrade, Crute, and Nurmagomedov all stunned the fans with some incredible stoppages. 
The performances by other fighters had set the bar pretty high for Ortega and 'The Korean Zombie'. However, the two men delivered on all the hype the fight had garnered. It was an extremely entertaining fight between two of the best fighters at 145 pounds. However, 'T-City' proved to be the better fighter on the night and secured a massive win. 
Brian Ortega and Chan Sung Jung with an ultimate display of respect 
Following their five-round war, Ortega and Chan showed the fans what MMA is all about at its core, respect. After the fight as 'T-City' went over to congratulate his opponent, he was met with a friendly slap. The pair then embraced each other, before displaying the ultimate sign of respect.
A playful slap and respectful hug put a bow on the battle between @BrianTcity and @KoreanZombieMMA at #UFCFightIsland6 pic.twitter.com/40nHrfALHa

— ESPN MMA (@espnmma) October 18, 2020
Brian bowed down in front of the Korean fighter and touched his head to the ground. 'The Korean Zombie' then followed his counterpart and did the same. Though there was a lot of animosity between the two fighters going into the fight, a five-round fight kindled in them a sense of respect for each other earned through war. This was a beautiful display to close out the event. 
This fight was scheduled to take place in December last year. However, Ortega was forced to pull out due to an injury. Earlier this year videos emerged of 'T-City' getting into an altercation with Jay Park at UFC 248.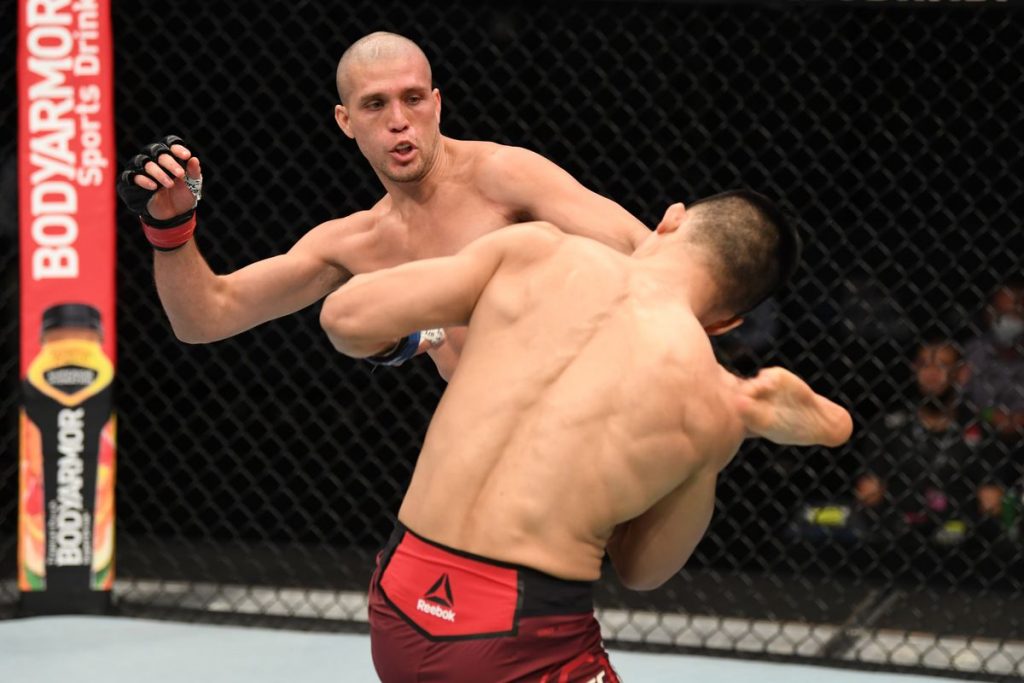 'The Korean Zombie's' friend made a few comments that did not sit well with Ortega. He decided it was best to take matters into his own hands and got into an altercation at the fight. The Mexican-American fighter was then promptly kicked out by security. 
The scuffle between Park and 'T-City' was the main cause of animosity between the two fighters. Both Park and 'The Korean Zombie' had taken to social media to condemn the incident.
Given the post-fight respect, it can be safe to say that both featherweight contenders have buried the hatchet.
Continue the conversation on the app, join other MMA fans on MMA Fans App