FACE-OFF: Khabib Nurmagomedov and Justin Gaethje Show Each Other Respect at UFC 254 Face-Off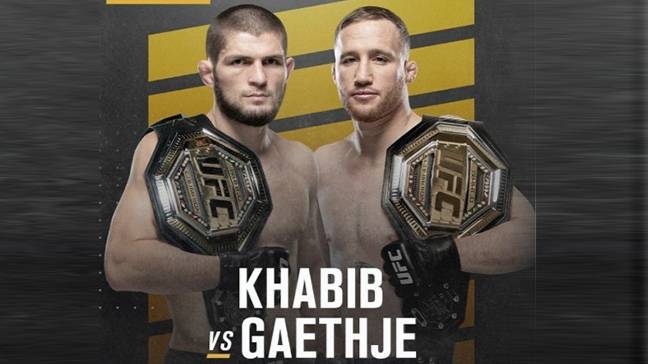 Khabib Nurmagomedov will finally get a chance to defend his Lightweight Championship after his win over Dustin Poirier last October. His opponent this time around will be Justin Gaethje. Gaethje became the interim champion of the division at UFC 249 when Khabib had to drop out of his scheduled title fight against Tony Ferguson because of COVID-19. Gaethje beat Ferguson on short-notice to secure a fight with Khabib.
Their fight takes place at this weekend's UFC 254 from Fight Island in Abu Dhabi. The pre-fight ceremonies have already begun, with the pair sharing their first official stare-down by the beach. It was a respectful affair, as both opponents didn't show any malice towards each other.
No interest in the interim… 🏆@Justin_Gaethje discards his belt while facing off with Khabib!

[ #UFC254 – Oct 24 – Main Card at 2pmET ] pic.twitter.com/AS0A7vxnuo

— UFC (@ufc) October 21, 2020
There was a nice moment where Gaethje refuses to pose with his interim title, confusing even Khabib. Khabib thought he had to give up his belt as well, before realizing what Gaethje did. Gaethje also memorably tossed the interim belt aside after winning it against Tony Ferguson, and telling commentator Joe Rogan that he will wait for the real one.
Khabib Nurmagomedov vs Justin Gaethje: Who has the edge?
Khabib Nurmagomedov and Justin Gaethje are a very interesting stylistic mesh. While Gaethje has amateur wrestling credentials, he has made his MMA career out of being an explosive striker. There is a reason that he has previously been dubbed 'The Most Violent Man In MMA'. Gaethje has an entire reel full of brutal fights and wins, such as his win over Tony Ferguson.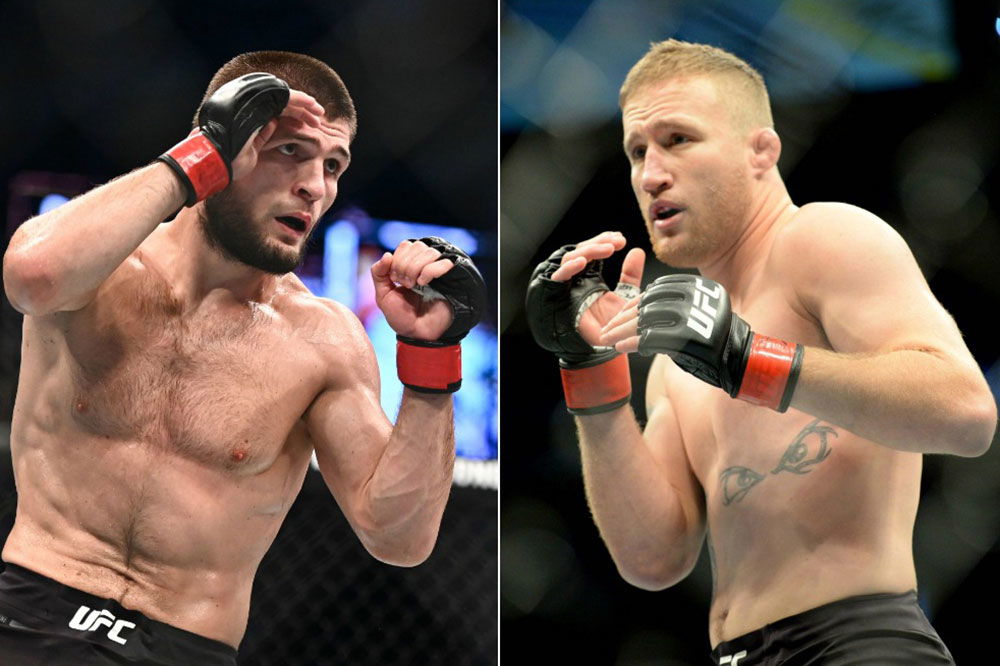 However, Khabib Nurmagomedov is possibly the hardest fight that the division has ever seen. The Dagestani is undefeated in his MMA career. Gaethje's last loss came to Dustin Poirier, the same man that was Khabib's last win. But the past isn't relevant in this sport. When they face off in the Octagon, they are as equal as possible.
CHAMPION VS. CHAMPION 🏆@TeamKhabib and @Justin_Gaethje face off for *the first time* ahead of Saturday's title unifier. 🤝#UFC254 | More: https://t.co/lkPnVz4R2r pic.twitter.com/v0r1wBfX62

— MMA Junkie (@MMAjunkie) October 21, 2020
Khabib is a wrestler that has dominated almost every single one of his fights. No opponent has figured out how to stop his takedown or brutal ground and pound. Gaethje will look to upset everyone again by beating Khabib. He is the underdog heading into the fight. But he was also the underdog in the Ferguson fight, so what do the oddsmakers even know? This fight is one for the ages.
Continue the conversation on the app, join other MMA fans on MMA Fans App