'Fight Me Bro'- Stephen Thompson Calls Out Colby Covington After Colby Calls Him A 'Forty Year Old'
Published 03/18/2021, 11:45 AM EDT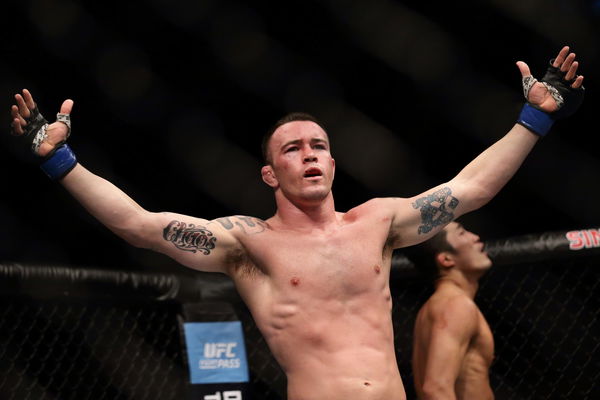 ---
---
Stephen Thompson is one of the best Welterweights in the UFC. The exciting striker has been battling the best of the division for a while, but came short against Tyron Woodley in his two bouts against him. However, Thompson is on a two-fight win-streak and is currently fifth in the division.
ADVERTISEMENT
Article continues below this ad
Wonderboy has been calling out the other fighters in the top five, and Colby Covington may be a possible opponent. This is something that even Covington is aware of, as he called Thompson a forty-year-old who is still acting like a kid. Thompson has responded to Covington in a positive way.
ADVERTISEMENT
Article continues below this ad
"I thought it was pretty cool, because not a whole lot of people say my name in the top. Not a whole lot of people have talked about me. And I'm glad that somebody did, which was Colby. And I couldn't help but laugh because he was funny about it. He cracks me up, dude.
"But it was funny because I've been in the UFC for almost eight years, and that's all you got? Is that all you got? Come on, man. I guess if I give him like a week or two, he'll come up with something."
Thompson added, "He said I wasn't as scary. And I said, 'If I'm not that scary, well then fight me. Then fight me, bro.' So I don't think I heard anything back from him,"
ADVERTISEMENT
Article continues below this ad
Stephen Thompson: Could he beat Colby?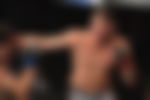 Watch This Story
Stephen Thompson is an elite fighter. However, Colby is on the level of a championship fighter. While Thompson is also a championship fighter, his KO loss to Anthony Pettis from a few years ago is still a lowlight many fans remember. However, that isn't the true Wonderboy.
ADVERTISEMENT
Article continues below this ad
Thompson has elite takedown defense, so he could give Covington a hard fight. Colby would not be able to exchange too many strikes with the former, also one of the best strikers in the division. However, we have seen Thompson fall to Tyron Woodley, a fighter Covington dominated.
While Woodley wasn't the same fighter that beat Wonderboy, there are plenty of times we have seen him in trouble. However, he is one of the trickiest fighters to prepare for and anything can happen on any night, so one never knows how a fight with Colby goes.