Germaine de Randamie Says She Does Not Get Enough Respect
Published 10/04/2020, 10:58 AM EDT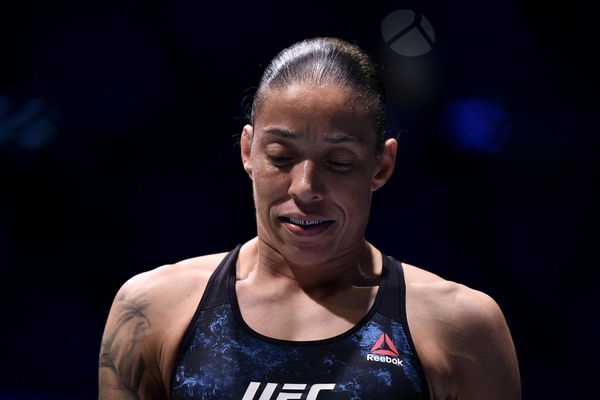 Germaine de Randamie is an undefeated kickboxer with a perfect record of 46-0, and 30 of those victories coming by knockout. 'The Iron Lady' is one of the best strikers, not only in the women's division but also in the entire UFC roster.

On Saturday night, de Randamie showed the world that she has more to her game than just striking when she pulled off a slick guillotine choke against Julianna Pena. This was the first guillotine choke win in her career as a mixed martial artist. 
Read: Watch: Germaine de Randamie Puts Julianna Pena to Sleep With a Guillotine Choke
Germaine de Randamie says she deserves "more respect"
ADVERTISEMENT
Article continues below this ad
In the post-fight interview following her stunning win over Pena, Germaine was asked if she thought she was getting enough respect for what she has achieved in the sport.
To this, she replied, "Like I said earlier to you this week. I honestly believe I don't get the respect I deserve. I made history a couple of times in my career. A lot of couple times. And I really did not get the respect. I've seen in the past you know if you're being a jerk you get respect here in the UFC. I don't want to be a jerk. I want to be true to myself. But I believe I deserve a little bit more respect for all I've done in my career."
ADVERTISEMENT
Article continues below this ad
'The Iron Lady' also added, "They still have to do the things I've done. I'm thirty-six years old. I have a full-time job. I train besides having a full-time job being a police officer. It's not easy. I'm getting older and it's not easy. But I still do it. So I deserve a little more credit for that."
Following her loss over Amanda Nunes in December 2019, de Randamie bounced back with an impressive win over a tough adversary in Pena. Since joining the UFC, Germaine has only lost only twice. Both losses were against arguably the greatest female mixed martial artist ever, Amanda Nunes.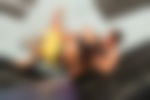 ADVERTISEMENT
Article continues below this ad
With a win over Pena, 'The Iron Lady' has put herself in a suitable position to work her way back to a title shot. 
Do you think de Randamie is not respected enough for her accomplishments as a fighter?