'F***ing Moron'- Aljamain Sterling Claps Back at Petr Yan's Social Media Trolling
Published 03/16/2021, 12:45 PM EDT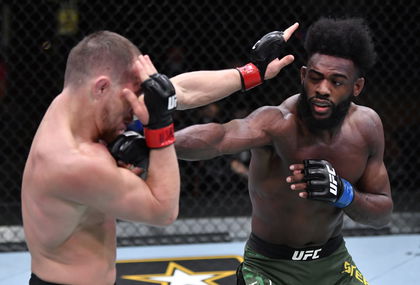 ---
---
Aljamain Sterling is the UFC Bantamweight Champion. While many people do not like the fact that he became champion via DQ in a fight he was losing, that is the reality.
ADVERTISEMENT
Article continues below this ad
However, that has left former champion, Petr Yan, pretty mad. Yan did throw the illegal strike that saw Aljo become champion, but Yan believes that Aljo oversold the shot.
As a result, Yan has since been taking jibes at Sterling on Twitter. He shared a gif of him executing a trip takedown on Sterling during their fight, mocking Sterling's prior quotes about being a wrestler.
ADVERTISEMENT
Article continues below this ad
However, Sterling has responded by pointing out that Yan was out-struck when they met, despite being the superior boxer.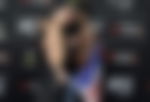 While Sterling did land more significant strikes than Yan, the numbers don't tell us the whole story. Yan was doing a lot more damage with his counter striking shots and had worn Sterling out by the time the DQ finish actually happened.
To even a casual viewer, Yan was winning the striking exchanges. But Aljo did land more shots, which is impressive in itself.
Aljamain Sterling: Is he an underrated striker?
Aljamain Sterling is known to be a terrific wrestler with above-average stand-up skills. If a fight isn't going his way, Aljo still poses a threat on the feet and everybody knows that. However, the picture everyone has painted for the matchup with Petr Yan is that Sterling is a wrestler and Yan is a striker.
ADVERTISEMENT
Article continues below this ad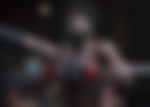 Both men have well-rounded skill-sets and we saw that when they fought. Aljo wasn't afraid to stand and trade shots with Yan, who stopped a lot of takedown attempts and even out-wrestled Sterling in some exchanges.
Sterling's strikes didn't do as much damage, but he did have the right roadmap on trying to get Yan uncomfortable. While nobody would say Sterling is a better striker than Yan, it is a close matchup.
ADVERTISEMENT
Article continues below this ad
Sterling can hold his own on the feet. However, he needs to re-evaluate his striking gameplan so as to avoid the mistakes he made in the first fight that almost led him to a loss prior to his DQ win.